Austin Peay Governors vs. UT Martin Skyhawks
Saturday, March 1st, 2014 | 4:00pm CT
Martin, TN | Elam Center

Clarksville, TN – The Austin Peay State University men's basketball team travel to Martin Tennessee Saturday needing a win against the UT Martin Skyhawks to keep any playoff hopes alive.
For Austin Peay to grab the eighth and final Ohio Valley Conference tournament spot they need help.
First, the Governors must defeat UT Martin, Saturday. Then they must hope SIU Edwardsville defeats current eighth seed Eastern Illinois.
That game will start one hour (5:00pm) later than the Govs-UTM contest.
Austin Peay Governors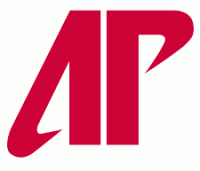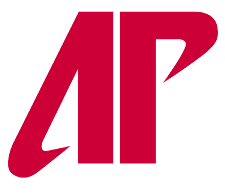 The Governors enter the contest with a 5-10 OVC mark, but just 1-6 on the road during league play. UT Martin is 3-12 in OVC play, winning two of the three games at home.
The Govs enter the contest amidst a four-game losing streak. APSU is 11-18 on the season and 5-10 in the OVC after a 83-80 loss, Thursday night, as an improbable rally in the final minute came up short.
Senior guard Travis Betran scored a season-high 28 points while Ed Dyson added 20 in the loss to SEMO. Betran has scored 20 points or more in four of the last five weeks.
Ed Dyson first 20-point game came in early February against TSU. He now has three 20-point outings.
Since February 1st, Will Triggs has shot 72 percent (28 of 39) from the floor.
Chris Horton enters the game needing two blocked shots to finish with 90 or more for a second straight season.
UT Martin Skyhawks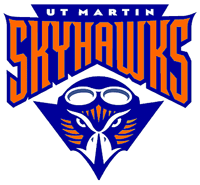 UT Martin enters the contest with an 8-22 record, 3-12 in the OVC, after dropping an 86-72 contest at home to Murray State, Thursday.
Myles Taylor leads UTM in scoring at 14.8 ppg, followed by Terence Smith at 14.4 ppg. Smith and senior Mike Liabo have combined for 107 three pointers.
The Series
This is the 95th meeting between the two Ohio Valley Conference foes, Austin Peay and UT Martin, with the Govs holding a decisive 69-25 advantage. The Govs won this season's earlier meeting, January 2nd, in Clarksville by an 81-68 count. Chris Horton and Zavion Williams each had 16 points while Will Triggs added 11 for the Governors. Myles Taylor led UTM with 19 points and 14 rebounds.
What A Win Would Mean
It would see the Governors end the regular season at 12-18…it would make the Govs 6-10 in the OVC…it would make the Govs 6-10 in 2014… the Govs would go to 1-0 in March…the Govs would improved to 3-11 on the road…they would go to 2-6 on the road in OVC play…they would improve the overall series record 70-25 against UTM…it would give Dave Loos a 33-11 record against UT Martin…it would give Loos a 9-1 record all-time against UTM coach Jason James…it would be Dave Loos' 466th career victory.
Show Me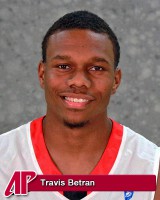 A year after setting his career high with a 30-point effort at Southeast Missouri, senior guard Travis Betran again showed his love for the Show Me Center, Thursday night.
He second a season-high 28 points against the Redhawks.
His previous best was 24 points against Dalton State, December 30th, 2013, and tied at Morehead State a week ago Wednesday.
Free Credit
In going 11-of-12 at the free-throw line against Southeast Missouri, Travis Betran has attempted double-digit free throws in three of the last four games. In fact, he is 39 of 43 (91 percent) at the line in that four-game period.
Three-Point High
In going 7 of 15 from three-point range against SEMO, APSU set an OVC road best with those seven threes. It also was the Govs' most road three pointers since they had 10 against East Tennessee, December 4th.
Cleaning Up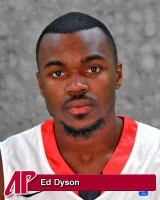 With 20 points against SEMO, Ed Dyson has now scored double digits in eight straight games–he is averaging 17.1 ppg over that stretch.
Prior to that he failed to reach double digits in six straight games in which he played.
Dyson has raised his overall scoring average in double digits at 10.1 ppg.
Media Center
Radio: Governors Radio Network
Play-by-Play: Greg Walker
Analyst: David Loos
WVRY 105.1-FM
www.letsgopeay.com
ipTV: OVCDN (OVC Digital Network)