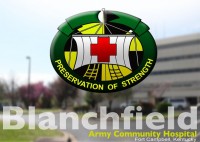 Fort Campbell, KY – Although Fort Campbell and Blanchfield Army Community Hospital are operating with mission essential personnel only tomorrow, Tuesday March 4; Blanchfield Army Community Hospital will continue to honor patient appointments at their scheduled time. Patients with scheduled appointments may experience delays due to mission essential only personnel working and other possible staff shortages due to hazardous road conditions.
Hospital leadership encourages patients to use their best judgment when traveling to appointments in inclement weather.
Patients who feel the roads are unsafe should cancel or reschedule appointments at least two hours in advance.
Appointments that were scheduled through www.TRICAREonline.com may be canceled on the same website. All primary care appointments may also be canceled by contacting the Appointment Line Call Center at 270-798-HOSP (4677) or 931-431-4677 from 6 a.m. – 4:30 p.m. or after hours by leaving a message at 270-798-VOID (8643). Patients who would like to reschedule a specialty appointment should contact the specialty clinic directly. For example, Women's Health Clinic patients should call 270-798-8151 and select option 1 to schedule, cancel or reschedule an appointment.
For up-to-the-minute information regarding BACH's inclement weather operations, please visit the BACH Facebook page at www.facebook.com/BACH.Fort.Campbell.