Miss Tennessee USA 2014 to be made honorary board member of Operation Troop Aid

Clarksville, TN – Harris Jewelry™ is proud to welcome Miss Tennessee USA 2014 to its location in the Governor's Square Mall on March 8th, 2014.
Kristy Landers Niedenfuer, Miss Tennessee USA 2014, has a history of volunteering for worthwhile organizations and has recently chosen to partner with Operation Troop Aid (OTA). In appreciation of her support, Mark Woods– a 21- year Navy Veteran, and Founder of Operation Troop Aid– will ceremoniously appoint Miss Tennessee as an honorary Board Member of this outstanding military charity.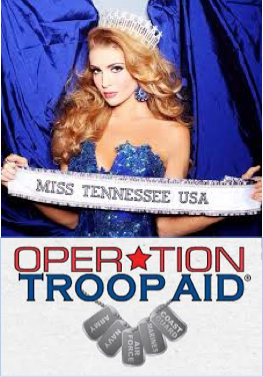 Harris Jewelry™ launched Operation: Teddy Bear in support of Operation Troop Aid in March 2012. They offer a full line of uniformed military teddy bears for sale at each of 22 locations nationwide. A portion of every sale is donated to Operation Troop Aid to support their care package program and other forms of assistance to service members in need. To date, this campaign has raised over $170,000 for OTA.
In 2013, Harris Jewelry™ began a new initiative to further support Operation Troop Aid and the children of military families. Through MyBuddyBears.com, customers can purchase a teddy bear and 'gift it' to the child of a United States service member. OTA will make sure these generous gifts are delivered to deserving military children – plus – Harris Jewelry also donates a portion of every bear sale to Operation Troop Aid. It's a gift that gives twice!!
Don't miss this opportunity to meet Miss Tennessee, purchase a military teddy bear and show your support for Operation Troop Aid and the Clarksville military community! Saturday, March 8th from 3:00 – 5:00pm at Harris Jewelry in Governor's Square Mall (2801 Wilma Rudolph Blvd. Suite 140)
About Operation Troop Aid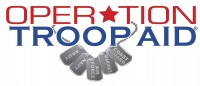 Operation Troop Aid (operationtroopaid.org) is a non-profit 501(c)(3) corporation striving to make a positive difference and inspire our Armed Forces by letting them know Americans stand with them. OTA– with strong ties to the country music industry– utilizes music venues and events to secure donations that directly benefit military personnel, both deployed and here at home.
About Harris Jewelry

Harris Jewelry™ was founded in 1955 by Jerome L. Harris, a Marine and World War II Veteran. It was his belief that U.S. Military Service Personnel were entitled to purchase jewelry at a store specifically created for their needs. Harris Jewelry™ continues his mission today by offering military communities quality jewelry and watches while providing exceptional customer service.
Harris Jewelry™ provides special financing for Active Duty, Retired Military and Government Employees. For cash and major credit card purchases, Harris offers a 10% Military Discount to Active Duty, National Guard and Reservists.
Harris Jewelry operates 22 stores nationwide and will expand into new markets in 2014.