Written by Sgt. David Cox
2nd Brigade Combat Team, 101st Airborne Division (AA) Public Affairs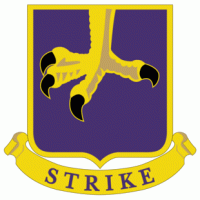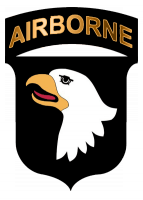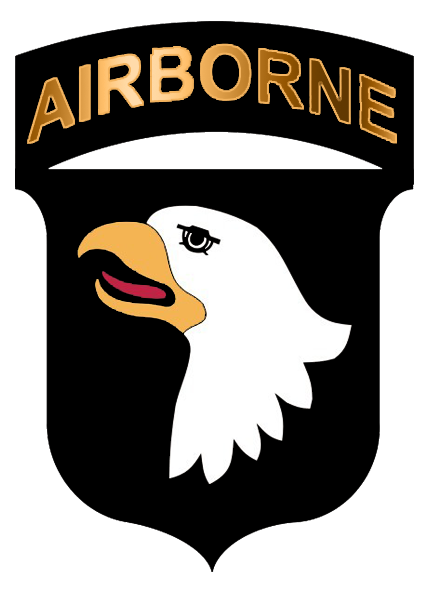 Laghman Province, Afghanistan – As one unit furls its colors as it completes their mission, another unit unfurls theirs to take its place.
Soldiers with 2nd Brigade Combat Team, 101st Airborne Division (Air Assault), Train Advise and Assist Command Northeast, held a ceremony in recognition of the transfer of authority from 4th Brigade Combat Team, 10th Mountain Division (Light Infantry), Task Force Patriot March 3rd, 2014 at Forward Operating Base Gamberi.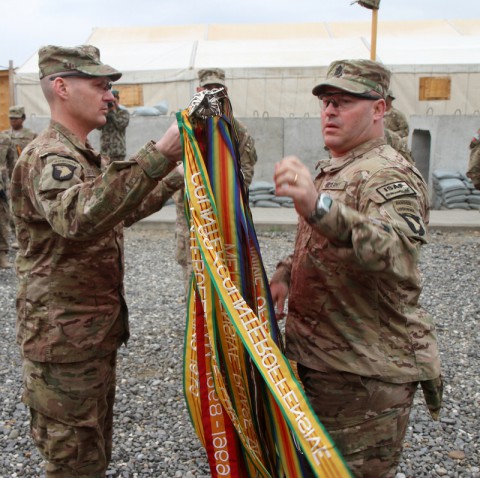 The 2nd BCT takes responsibilities for advising and assisting the Afghan National Security Forces from 4th BCT, 10th Mountain Division, who will head home to Fort Polk, LA, after an eight-month deployment.
The ceremony signifies the start of 2nd BCT's mission to train and advise their ANSF counterparts, as they take the lead in securing their country.
"This task will require you to draw on all your training, skills and talents," said Brig. Gen. Carl Alex, TAAC Northeast commander, in a speech during the ceremony. "But I see a lot of broad shoulders and determined looks out the – I know that you are more than up to this challenge."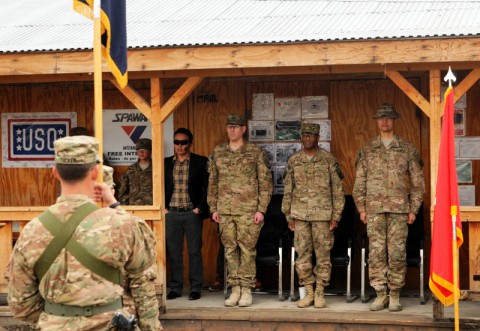 U.S. Army Col. Peter Benchoff, the commander of Task Force Strike, highlighted Strike's recent history in the region, and its familiarity with the mission they will be conducting while deployed.
"This is the Strike Brigade's third deployment to Afghanistan and our second deployment serving as advisers to the government and Afghan National Security Forces here in the north of Kabul region," he said. "We are honored to be back in Afghanistan, we are proud to be members of TAAC Northeast team and having uncased our colors we are ready to meet out common enemy."
Benchoff also thanked U.S. Army Col. Mario Diaz, the commander of 4th BCT, and his unit for their professionalism during the relief in place and transfer of authority.
"Strike Brigade is deeply indebted to [4th BCT] for everything that you have done for our soldiers and for the mission," Benchoff said.