Written by Sgt. Justin Moeller
4th Brigade Combat Team, 101st Airborne Division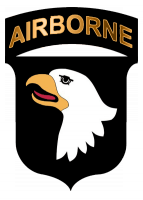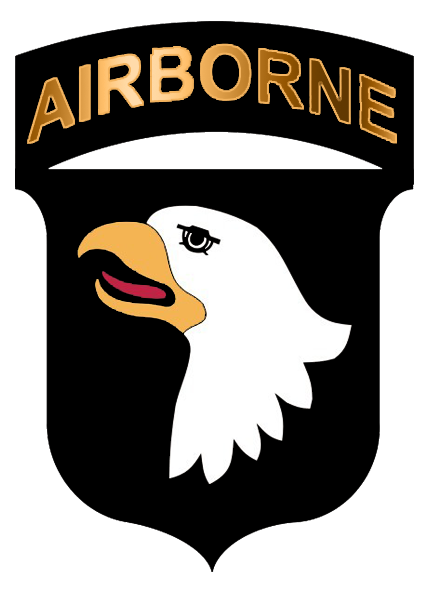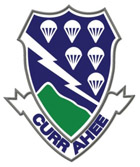 Fort Campbell, KY – "I think that Noncommissioned Officer and Soldier of the Quarter competitions are important to organizations, as it fosters a much-needed competitive spirit in our young NCOs and soldiers," said Master Sgt. Leonard N. Taylor III, future operations noncommissioned officer in charge with the 4th Brigade Combat Team, 101st Airborne Division (Air Assault). "Additionally, it gives them a sense of pride being a representative of their unit specifically chosen to challenge the best the brigade has to offer."
Even with the impending inactivation of the 4th BCT "Currahee," 101st Airborne Division, select Currahee soldiers met that challenge by participating in a Noncommissioned Officer and Soldier of the Quarter competition.
"Competitions like this help build esprit de corps," said Sgt. Thomas M. Reedy, an infantryman and assistant team leader with 1st Squadron, 61st Cavalry Regiment, 4th BCT, 101st Airborne Division. "They show how far training has taken you, and also how far you are willing to go."
The competition started off the morning of February 26th, with the competitors conducting an Army Physical Fitness Test.
After passing the APFT, the soldiers then moved on to the hands-on "Soldier's Stakes Challenge" portion.
"The hands-on stations were the easiest for me," explained Reedy. "Those stations are what I do every day, what I train my soldiers to do, so going out there and executing them just wasn't a problem."
The competitors were stagger started, timed and scored, as they raced around the brigade footprint, moving through eight stations, executing tasks consisting of: an equipment layout; map reading and land navigation; evaluation, treatment, and evacuation of a simulated casualty; assembly of a radio and a 9-line medevac transmission; weapons assembly; SALUTE report (a report conveying the most vital information regarding enemy activity); and helicopter landing zone operations.
The following day, February 27th, the soldiers and NCOs participated in a formal board.
"The board portion is essential to the competition as it helps ensure soldiers are being evaluated from all facets," said Taylor, the NCOIC of the competition. "Too often in the Army we give praise to the one trick pony, whereas we should be constantly evaluating our personnel on the Total Soldier Concept model. By conducting challenge events and a formal board, we see a better picture of the participating soldiers through a wider aperture."
The soldiers were faced with questions concerning 506th Infantry Regiment and 101st Airborne Division history, drill and ceremony, first aid, weapons knowledge, customs and courtesies, as well as various other topics a soldier would be expected to have knowledge on.
"The hardest part of this competition for me was the board presentation," Reedy said. "The next time I plan to participate in one of these (competitions), I will work on my drill and ceremony, and how I address the board. I stuttered a little bit when answering their (the board members') questions, so next time I will know to wait, think and compose my answer, as opposed to just saying what's coming off the top of my head."
With the competition completed, the scores were tallied up, and Reedy was announced as NCO of the Quarter and Spc. Igor A. Yevsterov of Battery A, 4th Battalion, 320th Field Artillery Regiment, 4th BCT, 101st Airborne Division was announced as Soldier of the Quarter.
"In participating in this event, I hope the NCOs and soldiers gained confidence in their abilities," expressed Taylor. "The Army is a thankless profession, so being able to compete, do well, and gain positive feedback from the most senior enlisted person is the brigade is quite valuable to any soldier as it gives them assurance and justification to the effort they put into becoming better at their profession."
"Winning this competition was great," said Reedy. "It makes me feel like I've accomplished a lot."