Tennessee Titans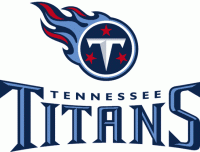 Nashville, TN – The Tennessee Titans agreed to terms with unrestricted free agent running back Dexter McCluster on a multi-year contract.

McCluster (5-8, 170) has proved to be a versatile player who has gained 662 rushing yards, 1,500 receiving yards, and averaged 12.1 as a punt returner and 20.9 as a kickoff returner in four seasons with the Kansas City Chiefs.

Last season, he earned a NFL Pro Bowl invitation as a returner and was the only NFL player in 2013 to return two punts for touchdowns.

During his NFL career, he has earned six starts at running back, 17 starts at wide receiver and played in a total of 58 contests.

As a punt returner, he has three returns for touchdowns, including the longest (94 yards) and fourth-longest (89 yards) punt returns in Chiefs history.

"He is versatile player who can play multiple positions for us and impact the game in a variety of ways," said Ruston Webster, Titans General Manager. "He is a Pro Bowl returner and he adds a dimension on third down that creates issues for an opposing defense."

After spending his first three years in the NFL primarily as a running back, McCluster shifted to wide receiver last year in Andy Reid's new offense. In 2013, he posted career highs in receptions (53) and receiving yards (511) and his reception total ranked third on the team. Last year, he also earned a Pro Bowl selection with his 11.8-yard punt return average and two touchdowns.

McCluster saw extended time at running back during the 2011 season in the absence of an injured Jamaal Charles. During that season, he averaged 4.5 yards per carry, while gaining 516 rushing yards and adding 328 receiving yards on 46 receptions.

McCluster was drafted by the Chiefs in the second round (36th overall) of the 2010 NFL Draft from the University of Mississippi. He ranked second in school history with 4,089 all-purpose yards and back-to-back Cotton Bowl MVP accolades. His senior season he earned first-team All-SEC honors as he rushed for 1,169 yards and caught 55 passes for 520 yards.
Career Rushing/Receiving Stats

Year

Team

Lg

G

GS

Rush

Yds

Avg

Lg

TD

Rec

Yds

Avg

Lg

TD

2010
KC
NFL

11

7

18

71

3.9

20

0

21

209

10.0

31t

1

2011
KC
NFL

16

4

114

516

4.5

32

1

46

328

7.1

49

1

2012
KC
NFL

16

6

12

70

5.8

19

0

52

452

8.7

31

1

2013

KC

NFL

15

6

8

5

0.6

5

0

53

511

9.6

43

2

Career

58

23

152

662

4.4

32

1

172

1500

8.7

49

5
Career Returning Stats

Year

Team

Lg

PR

FC

Yds

Avg

Lg

TD

KR

FC

Yds

Avg

Lg

TD

2010
KC
NFL

13

2

202

15.5

94t

1

26

0

527

20.3

36

0

2011
KC
NFL

6

3

65

10.8

22

0

25

0

557

22.3

35

0

2012
KC
NFL

2

2

6

3.0

6

0

0

0

0

–

–

0

2013

KC

NFL

58

11

686

11.8

89t

2

1

0

3

3.0

3

0

Career

79

18

959

12.1

94t

3

52

0

1087

20.9

36

0
Sections
Sports
Topics
Andy Reid, Cotton Bowl, Dexter McCluster, Jamaal Charles, Kansas City Chiefs, Nashville TN, National Football League, NFL, NFL Draft, NFL Pro Bowl, Ruston Webster, Tennessee Titans, Titans, University of Mississippi