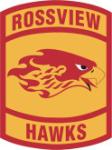 Clarksville, TN – Stewart County High School Lady Rebel Haleigh Sheperd pitched a 2-0 shutout Thursday, March 13th, dealing the Rossview Lady Hawks softball team their third loss in a row.

With solid defense behind her, Sheperd held the Lady Hawks scoreless with only three hits in the game.

She walked six batters, but struck out nine including clutch strike outs that left 10 total Lady Hawks stranded on base in the game.

For the first four innings, the Lady Hawks defense and pitching was as stout as the Lady Rebels. Sam Sweck held her ground for four innings, allowing no Lady Rebels scores and just two hits. Sweck made 4 kills and walked one before retiring.

However, the Lady Rebels took advantage of the Lady Hawks' pitching change in the fifth. Ainsley Collins was tagged with 2 runs from 3 hits in her two innings on the mound. It was all the scores the Lady Rebels needed for the win.

Emily Swift got things started for the Lady Rebels when she earned a single with a high speed grounder that zipped by third base. She promptly stole second and advanced to third later on a wild pitch. Swift came in when her teammate Shayna McPherson hit a long ball that made it to the left field fence, giving her an RBI double.

The Lady Rebels second run came in the top of the sixth. Collins walked Lady Rebel shortstop Jesse Vinson. Vinson stole second, third and finally, all the way home on a wild pitch. Vinson finished the game with four steals.

Vinson and McPherson were two of four Lady Rebels to get hits in the game. Ashley Threatt led the team batting 2-for-3 with two singles.

Sweck made two of the Lady Hawks total three hits. She went 2-for-3 at the plate with two singles.

The Lady Hawks had a chance to score in the bottom of the sixth. Sheperd struck the first batter with a wild pitch and walked the second. She retired the next two batters, but walked the third, loading the bases with two outs.

The next batter, Faith Cundall, hit a ground ball that Sheperd fielded, throwing out Cundall at first and escaping the inning without a Lady Hawks's score.

The Lady Hawks made one hit in the seventh, but Sheperd left the hitter stranded, closing the game with a strike out.
Photo Gallery
Box Score
| | | | | | | | | |
| --- | --- | --- | --- | --- | --- | --- | --- | --- |
| | 1 | 2 | 3 | 4 | 5 | 6 | 7 | Final |
| Stewart County Lady Rebels | 0 | 0 | 0 | 0 | 1 | 1 | 0 | 2 |
| Rossview Lady Hawks | 0 | 0 | 0 | 0 | 0 | 0 | 0 | 0 |
About Marlon Scott
Marlon Scott is a freelance journalist and writer. He graduated from Austin Peay State University in 2011 with a B.S. in Communications, majoring in Communication Arts with a concentration in print and web journalism.

His writing career began as a sports writer for The All State, the APSU student newspaper, in 2006. He continued working for the paper until his graduation, serving in various positions including Sports Editor and Editor-in-Chief.

In 2010, Scott contributed stories and photographs as well as designed and served as Editor-in-Chief for the monograph, Civic Art of Clarksville: The stories behind the pieces.

Scott has also produced 60 stories for The Leaf Chronicle.

You can find him on twitter @theMarlonScott and on Facebook
Sections
Sports
Topics
Clarksville, Clarksville TN, Haleigh Sheperd, Rossview, Rossview High, Rossview High Lady Hawks, Rossview High Lady Hawks Softball, Rossview High School, Rossview High School Lady Hawk Softball, Rossview High School Lady Hawks, Rossview Lady Hawks, Rossview Lady Hawks Softball, Stewart County, Stewart County High School, Stewart County High School Lady Rebels, Stewart County High School Lady Rebels Softball, Stewart County Lady Rebels, Stewart County Lady Rebels Softball