Written by Sgt. Leejay Lockhart
101st Sustainment Brigade, 101st Airborne Division (AA) Public Affairs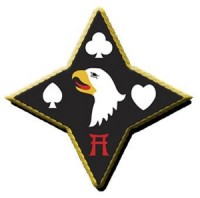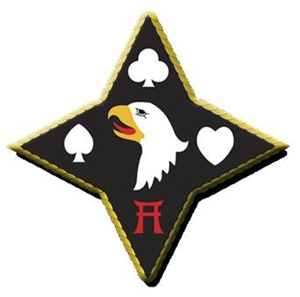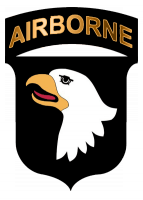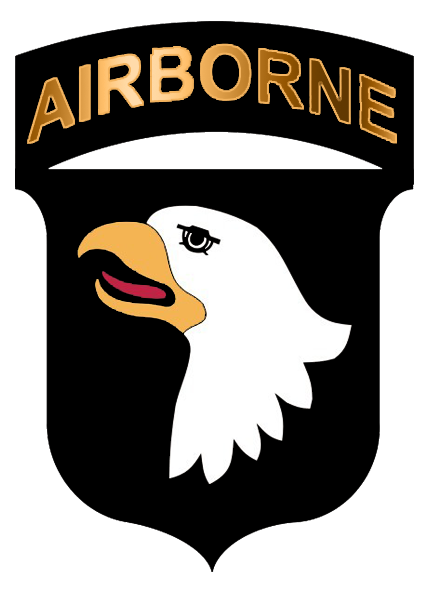 Fort Campbell, KY – A military working dog team from the 510th Military Police Detachment (Military Working Dog), 716th Military Police Battalion, 101st Sustainment Brigade, 101st Airborne Division (Air Assault), gave a presentation to students February 26th, at Wassom Middle School on Fort Campbell, KY.
During the visit, two soldiers and a dog taught 17 students in the gifted program about the Army's MWD program.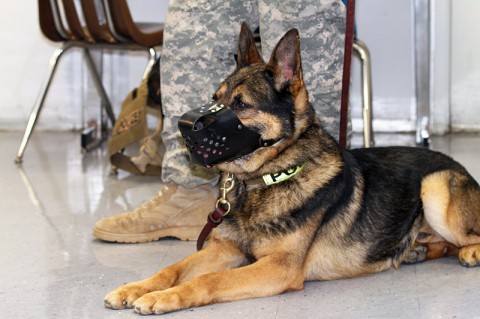 The presentation is part of a larger effort for the soldiers at Fort Campbell to give back to local students as a way of thanking the community for all it's done over the years to support the base. It also helps to develop a bond between the soldiers and civilians.
Staff Sgt. Jonathan Rose, the operations NCO of the military working dog section and Pfc. Zachary Pilarcik a military working dog handler brought patrol explosive detector dog Tomi to the class along with aids they use during dog training.
After Rose, a native of Massena, NY, gave the students general information, the students had an opportunity to ask the two soldiers questions about Army dogs.
"It is to teach them about the capabilities we have. Also, this is a job in the military that they might not know that is available to them," said Rose.
"A lot of people don't know who we work for or what we do. They think we just drive around in patrol cars eating doughnuts and drinking coffee. I'm just showing them the other side of the house."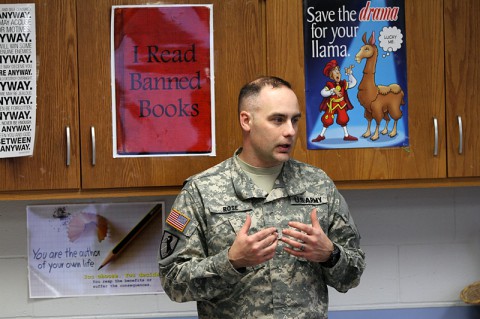 Rose explained how soldiers used the dogs and he let the students know that the two most common dogs breeds the Army uses are German Shepherds and Belgian Malinois. Those two breeds are versatile, able to do both detection missions and patrol missions he said.
Pilarcik and Tomi had to go through a certification process before they could take part in the visit. They completed the certification process a week before and it was the first time they had been to a classroom. Pilarcik, a native of Butler, PA, said the certification took a minimum of 31 days of training and tested the maturity and reliability of the dog team, while also making sure they demonstrated proficiency at detection drills, patrol drills and dog obedience.
The unfamiliar setting filled with students highlighted the quality of Tomi's obedience training. Sitting alertly in the back of the class, Tomi instantly followed each command from Pilarcik throughout the presentation.
"Since we've been together, we've developed a bond," said Pilarcik. "We've been together a long time. He trusts me."
Pilarcik said that the bond between a handler and the dog was very important, adding that the dog looks to the handler on how to act. They build that bond by training together for approximately 11 hours a week on patrol and detection drills.
"There's a saying," he said. "Everything runs down leash."
During the presentation, Rose explained to the class that many people fear dog bites and just the presence of a MWD could deter a confrontation. Because of their speed and exceptional sense of smell, they are a force multiplier both in garrison and deployed.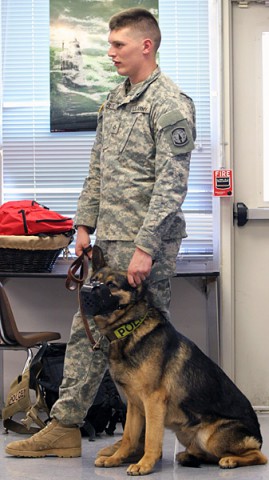 He also threw in other information, such as telling how they name MWDs. However, along with all of the facts came some funny stories about the dogs that made the children laugh.
"I'm trying to make it fun for the kids, so maybe they do learn something," said Rose. "They get something out of it."
Besides giving back to the community, Rose said that meeting community members also helps build trust in the MPs and helps train new soldiers.
"It shows them that we're here, we're available and eventually you could build a bond or relationship with a person from the school," said Rose. "They trust the police to take care of the job. They'll know, OK I know these military police will do something about it."
Because MWD teams work independently, they have to train inexperienced soldiers to be able to inform commanders about the capabilities the team can give them. Often they work in situations without squad leaders, platoon sergeants, or anyone else to rely on. So dog handlers must have the training to both do their job and effectively interact with external elements. Rose said it take a special kind of soldier to be a good dog handler.
"Much like a dog we're looking for that alpha type personality," said Rose. "We're also looking for somebody that can operate independently. Because when we deploy and go on missions like this or president of the United States missions we're going by ourselves."