Education legislation in support of military dependents to be heard in Education Sub Committee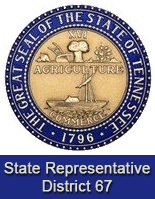 Nashville, TN – Six students and two staff members with the Mayor's Youth Council visited the Tennessee State Capitol last week.
"These student leaders are to be commended for making the time to visit the capitol," State Representative Joe Pitts (D-Clarksville) said.  "I always look forward to constituents, especially students, visiting the State Capitol," Pitts said.
Legislation for children of service members killed or reported missing in action to be heard in Education Subcommittee this week.
HB 1969/SB 2093 as introduced, makes the children of armed services personnel who were killed or reported missing in action eligible to attend pilot pre-kindergarten programs and requires licensed child care agencies to prioritize such children on any waiting list for admission.
This legislation was brought to our office by a constituent whose husband was a soldier and gave his life in service to our nation.  Current law states that deployed soldiers are given preference at child care centers licensed by the State.  Children of soldiers that paid the ultimate price for our freedom do not get the same preference.
This legislation will add to the list of children who may be served by the voluntary pre-K programs, dependent children, who are three and four years of age whose parent was killed, died as a direct result of injuries received or has been officially reported as being either a prisoner of war or missing in action while serving honorably in the U.S. armed forces.
HB 1973/SB 2006 requires the Board of Education to maintain a unique personal identification number for students of active duty military parents.  Without compromising privacy or creating an undue burden on school districts, the identifier will allow the Department of Defense and our state to track these students as the students move to different schools across the state and country.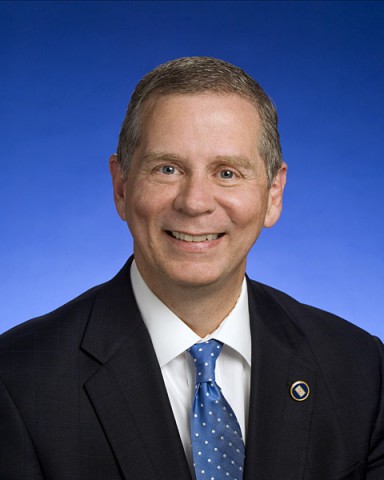 "This legislation was brought to me by the U.S. Department of Defense and is intended to help these students," Pitts said.  "By tracking things like attendance or absenteeism, especially during deployments, academic progress or discipline issues, we can determine whether additional services are needed to support these students and their families."
The Clarksville Montgomery County Community Action Agency notified us that they are still taking applications for the Low Income Home Energy Assistance Program (LIHEAP).  If approved, applicants can receive up to $600.00 credit toward their propane, natural gas or electric bill.
You can pick up an application at Community Action Agency, which is located at 150 Lafayette Road or download an application at www.cmccaa.com .  You may wish to call 931.896.1800 to see if you qualify for this assistance.
Upcoming Event
The Clarksville-Montgomery County Community Action Agency will offer the Commodity Distribution from 8:30 am to 12:00 pm, on Friday, March 21st at the Cumberland Presbyterian Church, 1410 Golf Club Lane.
Everyone picking up commodities will need to fill out a new application and be able to provide for all household members proof of their gross monthly income or provide proof of eligibility for Food Stamps, Families First, Supplemental Security Income (SSI), Residence in Public Housing, or Low Income Home Energy Assistance Program (LIHEAP) in order to receive commodities.
Anyone wishing to pick up commodities for someone else will be required to submit a signed permission slip along with the above mentioned information.
The Commodity distribution is in need of volunteers.  Please call 931.648.5774 for more information.
If you have questions about the above or other issues of concern, please call me at 615.741.2043, or email me at