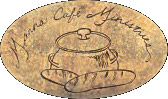 Clarksville, TN – Manna Café Ministries is opening a night-only emergency warming shelter for four nights, beginning Sunday, March 23rd at 6:00pm and concluding at 8:00am on Thursday, March 27th.
Hours of operation each day will be 6:00pm until 8:00am the next morning. The shelter is located in the TMS Contractors building at 635 Frosty Morn Drive. For more information, call the Refuge at 931.278.3407.
Volunteers (18 and over) are needed to assist in manning the shelter. Those interested may sign up for a four-hour shift on the Manna Café website,
www.mannacafeministries.com
. The sign-up and schedule are located on the Volunteer page under "Warming Center."
For those who cannot volunteer but wish to assist, monetary donations, adult-size blankets, and paper goods such as toilet paper and paper towels are also needed to support these efforts. Monetary donations can be mailed to Manna Café at 1960-J Madison Street #312, Clarksville, TN, 37043, or dropped off at 1319 East Franklin Street. Other donations can be taken directly to the shelter on Frosty Morn.
Manna Café Ministries is a faith-based organization devoted to meeting the needs of homeless and low-income families in Montgomery County. Each week, Manna Café provides hot meals and food boxes to over 1,500 local citizens, serving four meals a week. All funds raised will remain local and assist Clarksvillians in need.