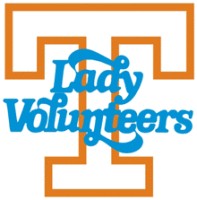 Knoxville, TN – The Tennessee Lady Vols, the #1 seed in the Louisville Regional, has advanced to the 2014 NCAA Women's Basketball Championship, and will host Maryland on Sunday afternoon.
Tip-off is set for noon in the KFC Yum! Center in Louisville Kentucky.
This is Tennessee's fifth-straight and 32nd overall NCAA Sweet 16 appearance, and the third year in a row for Maryland.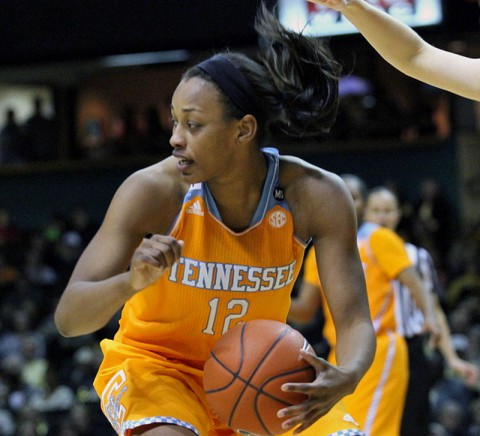 The game will be televised by ESPN and live streamed via WatchESPN, with Dave O'Brien (play-by-play), Doris Burke (color analyst) and Holly Rowe (sideline reporter) calling the action.
In addition to Mickey's Dearstone's Lady Vol Network radio coverage, Westwood One will broadcast as well, with Dave Ryan and Ann Schatz providing the call.
The Lady Vols enter Sunday's tilt vs. the Terrapins on a nine-game winning streak and are victors in 15 of their past 16 games.
Tennessee advanced to its 32nd NCAA Sweet 16 by defeating No. 16 seed Northwestern (La.) State in the first round, 70-46, and No. 8 seed St. John's in the second round, 67-51, in games played on March 22nd and 24th in Knoxville.
Maryland enters its game with Tennessee on a two-game winning streak and has been victorious in six of its last seven games.
The Terrapins punched their ticket to Louisville by rolling past Army, 90-52, and holding off Texas, 69-64, in NCAA First and Second Round games played in College Park, Md., on March 23rd and 25th.
Tennessee has been either the top or No. 2 seed five-straight years and in 15 of the past 16 NCAA tournaments, and the Lady Vols are 82-15 as a #1 seed through the 2014 second round.
The Lady Vols are 6-1 vs. teams they've faced from the Louisville Regional, including two wins and a loss vs. #7 LSU and wins over #5 seed Texas, #8 St. Johns, and #10 Georgia Tech and Northwestern State.
This will be the 14th meeting between Tennessee and Maryland, but these schools have gone seven complete seasons without playing one another in women's basketball.
Tennessee and Maryland have not met in NCAA tourney play since March 31st, 1989, when #1/1 UT toppled #5/3 Maryland, 77-65, in an NCAA Final Four semifinal game in Tacoma, WA. The Lady Vols went on to defeat Auburn in the title game to claim their second national championship.