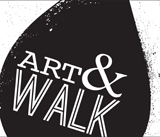 Clarksville, TN – The March Art Walk will be held April 3rd, from 5:00pm to 8:00pm at the shops and galleries on Public Square, Franklin Street, and Strawberry Alley.
Produced by The Downtown Clarksville Association, First Thursday Art Walk is a free, self-guided tour spanning a 5-block radius that combines visual art, live music, engaging events and more in the heart of Downtown Clarksville.
With 10+ venues, bars and businesses participating each month, the First Thursday Art Walk in Clarksville is the ultimate opportunity to savor and support local creative talent.
The participating businesses are listed below as well as a description of the work they will be exhibiting and services they will be offering during the event.
The Downtown Artists Co-op (96 Franklin Street)
The DAC is an association of talented local artists and interested patrons dedicated to promoting the visual arts in the Clarksville/Montgomery County area.
Our objectives are to sponsor art exhibitions of work by Co-op members and regional artists, to provide continuing support for the Co-op and its membership through the sale of art work, to encourage arts education with outreach programs and scholarship fundraisers, and to develop membership services which directly support the arts community.
Artist Information: Downtown Artists Co-op is proud to host the Annual DAC Artists' Show. Each member of DAC will have three pieces on display and for sale.
Please join us at the DAC Gallery, 95 Franklin Street for the opening reception on Thursday, April 3rd , 5:00pm-8:00pm. As always, the opening reception is a center point of Clarksville's First Thursday Art Walk. The DAC will be serving up stunning new works of art by Tess and other members along with delightful hors d'oeuvres
Edward's Steakhouse (107 Franklin Street)
Come enjoy the best steaks in Clarksville in a relaxed atmosphere with live piano on Friday and Saturday night. We also offer Clarksville's largest wine selection in town from around the world. 10% Military and APSU discount daily.
Artist Information: Edward's Steakhouse is proud to host local photographer, David Smith, during April's First Thursday Art Walk. Take advantage of their Thursday special.  Half priced $7.00 appetizers and 2 for 1 draft drink specials.
The Framemaker (705 North 2nd Street, Ste B)
For over two decades, The Framemaker has offered a unique selection of frames and art services to the Middle Tennessee area.
Artist Information: The Expressive Line Figure drawings by Patricia Halbeck
The Framemaker proudly presents charcoal drawings of the human form by Austin Peay State University (APSU) professor of Music, Patricia Halbeck.  This exhibit is part of Clarksville's First Thursday Art Walk on April 3rd, 2014. An opening reception will be held from 5:00pm to 8:00pm.
The drawings will remain on display at the Framemaker throughout the month of April during normal business hours (Monday through Friday 10:00am – 5:00pm).
Patricia Halbeck is a regular member of the Open Studio sessions at Warehouse 521 in Nashville. Her landscapes are often done "Plein air" with the Chestnut Group around the middle Tennessee region.
As a pianist and professor of music at Austin Peay State University she is increasingly interested in the interdisciplinary possibilities of the arts. The artist states, "A charcoal outline can become almost melodic in its ability to suggest, clarify and communicate what is within the boundaries of the form. These works are an attempt to portray the beauty of God's highest creation with an economical but expressive use of line."
The Framemaker is located at the corner of North Second Street and Georgia Avenue, across from the Clarksville Academy.
The Runner's Hub (127 Franklin Street)
Hosts group runs around Historic Downtown Clarksville every Thursday evening at 5:30pm.
The Roxy Regional Theatre
Peg Harvill Gallery (100 Franklin Street)
For those who enjoy the visual arts, the Peg Harvill Gallery, located just beyond the lobby, hosts twelve shows annually featuring locally and nationally known artisans. Shows generally open the first Thursday of each month for our First Thursday Art Walk.
Artist Information: The Peg Harvill Gallery at the Roxy Regional Theatre is please to host local artist Susan Bryant for the April First Thursday Art Walk.
Please note, The Peg Harvill Gallery will only be open until 6:30pm, due to a performance of "Les Miserables."
Additional gallery hours are Monday through Friday, 9:00am – 2:00pm.
For tickets to and information about our current production of "Les Miserables," please visit www.roxyregionaltheatre.org or call the box office at 931.645.7699.
The Gilroy Neighborhood Pub (140 University Avenue)
Continue your evening of Art Walk down Franklin Street and stop in The Gilroy for a refreshing beverage and a great meal.
After Walk Party at The Gilroy: 2-4-1 Drafts til midnight, 2-4-1 Cocktails til 10:00pm
Customs House Museum (200 S. 2nd Street)
The Customs House Museum and Cultural Center is Tennessee's second largest general interest museum. It features fine art, history, and children's exhibits.
Artist Information: The Customs House will have the following exhibits on display during the April First Thursday Art Walk.
Exhibits:
The Wonderful Wizard of Oz
Through June 29th
Follow the Yellow Brick Road to an award-winning interactive experience! Step into the pages of the literary classic written in 1900 by L. Frank Baum and illustrated by W.W. Denslow. Designed to engage and challenge guests to step into reading, The Wonderful Wizard of Oz invites visitors into large pop-up book pages that frame each section of this exhibit.
Visitors learn through play with brain teaser games, role playing, dress-up, and other educational activities incorporated throughout. This exhibit involves 11 sections, or "chapters," each addressing a different element of the story, such as Dorothy's House, Tornado, Emerald City, and Glinda's Castle.
Exhibit sponsored by Planters Bank. The Wonderful Wizard of Oz is produced and toured by Great Explorations Children's Museum, St. Petersburg, Florida © 2010. This project was supported in part by the Institute of Museum and Library Services.
There's No Place Like Oz
Through June 29th
Memorabilia from the collection of Dr. John Olson, including Madame Alexander dolls, original scripts, books, autographs, and more.
Sessions with Andy
Warhol Photography from the University of South Carolina Upstate
Through May 4th
A rare exhibition of Andy Warhol's photographic celebrity portraits are on loan from the University of South Carolina Upstate.  Exhibition sponsored in part by the APSU Center of Excellence for the Creative Arts.
The Fascinating Mr. Warhol
Photographs by Raeanne Rubenstein
Through May 4th
Rubenstein made her name in New York City shooting celebrities such as John Lennon, Muhammad Ali, Jimi Hendrix, Janis Joplin, Mick Jagger, The Beatles, and Andy Warhol, with whom she became friends.
Women's History Month
Family and Family Ties: An Installation by Sher Fick
Through May 4th
For the sixth annual Women's History Month exhibition, the Customs House Museum is featuring the work of contemporary female photographers and an installation by award-winning artist Sher Fick. Both shows fall under the theme of "family."
The Art of Peach McComb
Through April 27th
Nashville artist Peach McComb brings the outdoors in, painting in both impressionistic and representational styles.
Easter Parade
Through April 27th
Lobby exhibit of women's hats, gloves, hankies, and handbags.
Rogate's (115 Franklin Street)
Artist Information: Rogate's Boutique will feature the work of local artist, Judy Morgan, during the April First Thursday Art Walk.
Judy Morgan has always loved creating art from an early age.  Watercolor became her medium of choice, because of the transparency and movement of colors. She is currently exploring the different ways of showing textures in her paintings.
Painting for Judy is always emotional and she hopes the viewer will also have an emotional connection to her art. A series of paintings titled "A Woman's Feelings of Being Female" will be on display at Rogates. These fun paintings are about words women understand.
Judy also makes jewelry using natural stones and fossils; it is an extension of her love of the colors found in nature.  Spring and Summer are Judy's favorite times of year, and she looks forward to sharing the feelings and freedoms of these seasons at Rogates in April
Sweet Memories Candy and Gift Shop (131 Franklin Street)
Stop in during the April First Thursday Art Walk for a sweet treat at our very own Sweet Memories Candy and Gift Shop located in Historic Downtown Clarksville.
Mildred & Mables (109 Franklin Street)
Mildred and Mable's will stay open late for the April First Thursday Art Walk. Stop in and see all the great offerings they have to offer.
The Coup (118 University Avenue)
The Coup proudly supports the First Thursday Art Walk, each month, with different exhibits featuring the work of many local artists.
Our Primitive Kountry (120A Strawberry Alley)
H.N. James is a photographic artist whose work focuses on the ordinary magic of the phenomenal world we live in.  She focuses on the simplest aspects first – color, light & shadow, space, texture, lines, patterns & forms – found in places that most people pass a thousand times without even seeing them.
She photographs reflections in shiny surfaces, and generally follow the light around to show the world beneath our daily perception.  "There is as much to be seen in a pile of broken glass as in the view from a mountaintop", she says, and she has photographed both.
The world and humanitarian photographer David DuChemin has stated that sometimes his photographs don't tell a story; sometimes, he is just pointing at something. H. N. James does a lot of pointing, particularly at the beauty of urban and rural decay.
In this Art Walk show, she displays works that show the beauty of cemetery statuary, old buildings, and the textures found in nature.