Written by Sgt. Leejay Lockhart
101st Sustainment Brigade, 101st Airborne Division (AA) Public Affairs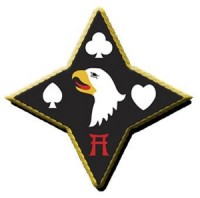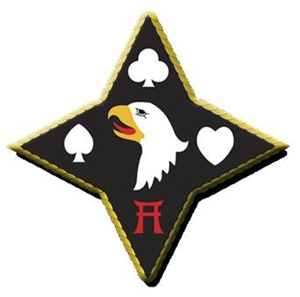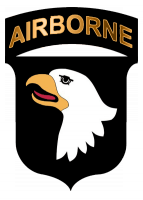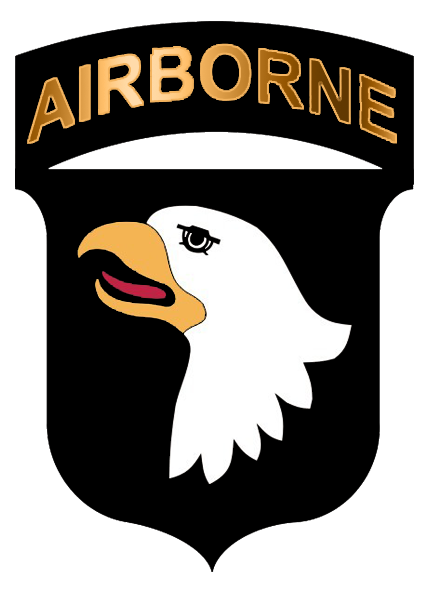 Fort Campbell, KY – Soldiers from the 101st Special Troops Battalion, 101st Sustainment Brigade, 101st Airborne Division, participated in Family Advocacy Program training March 10th-11th, 2014, at Fort Campbell, KY. The mandatory training helps soldiers identify indicators of domestic abuse and provides resources to help soldiers prevent abuse.
PJ Rawlins, a Family Advocacy Program specialist who has worked with the brigade since 2008, gave the training. She encouraged discussion throughout the training and some of the training topics elicited strong opinions and a vibrant dialogue between soldiers.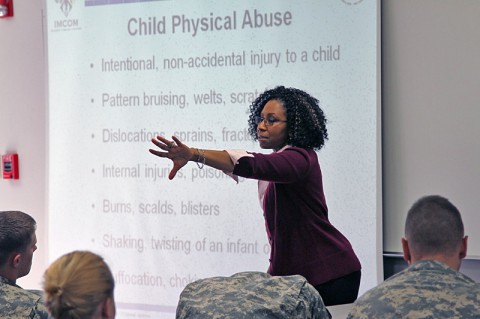 "I enjoy training with Sustainment Brigade. Their troops are always very engaging," said Rawlins. She said the training gives soldiers a better understanding of the dynamics of spouse maltreatment and its contributing behaviors, such as intimidation, berating behaviors, and withholding economic resources.
Sgt. 1st Class Cedric Emanuel, 101st Human Resources Company first sergeant, was one of the soldiers from the battalion that participated in the training. He said the training benefited soldiers because it provides a way for them to help themselves before it becomes an issue that requires intervention from the chain of command.
"Family Advocacy Training went on today. It's about how you should treat your spouse, your kids, and your significant other in case you're not married," said Emanuel. "The information is important for them [soldiers] to know offhand so just in case they come into that situation or they have a friend in that same situation so they can help their friend or they can help themselves and find that agency that can help them out with their problem."
Rawlins said that many of the problems are from behaviors that a soldier learns earlier in life. Correcting those problems takes training, education and effort from the soldier. However, first it takes opening a soldier's eyes to see how their behavior can have a negative impact on their families, so they want to seek out the available resources Fort Campbell provides.
She said that one of the most important parts of the training was to ensure soldiers know what prevention education services Army Community Services offers for them and their families.
Becoming involved with those resources could improve soldiers home life. She said the support ACS provides includes at least 13 different programs and many more services including financial readiness classes, parenting classes, survivor outreach for families that have lost a soldier, victim advocates, system navigators that assist soldiers with transitioning to Fort Campbell and even Army Emergency Relief loans.
"There's no reason a soldier should have to suffer in silence," said Rawlins, a native of Atlanta. "We understand that if your family matters are not in order and you have stresses surrounding your family you're not going to be a mission ready soldier. So, we believe in strong families and therefore strong soldiers."
Emanuel, a native of Haines City, FL, said that training to prevent abuse doesn't stop with just the annual trainings. He said the company receives training from a master resiliency trainer and a family advocate trainer each month.
Additionally, he said that safety briefs, talking to soldiers, and encouraging the use of the open door policy also helped. He said because the company has a wide range of ages and experiences it allows for mentorship opportunities so soldiers can help soldiers.
"Some of the people in the military now have been through a situation before," said Emanuel. "So if you bring the situation forward, what's wrong, what's going on in your household, or going on with you at work, we'll try to get you help."
"If they could take one thing back with them, I want them to know that it's OK to take any of the classes we have to enhance their life," said Rawlins.