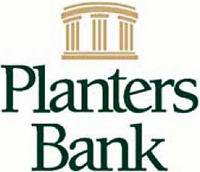 Clarksville, TN – Long-time friends and art teachers Maureen Griffin and Debbie Harrison have collaborated to create an exhibit featuring ceramics, watercolor, photography and mixed media pieces.
Their exhibit, "Two Friends, Two Teachers," will be on display at the Planters Bank-Hilldale Gallery from Thursday, April 3rd – Wednesday, April 30th.
Griffin is a Clarksville native who graduated from Clarksville High School and Austin Peay State University.
She currently teaches art at Richview Middle School. She enjoys all aspects of art, but especially focuses on ceramics and watercolor.
Harrison began her teaching career at Montgomery Central High School 11 years ago and is now at Carmel Elementary School.
Photographing her farm, family, and the outdoors are what she enjoys most. Harrison also takes great interest in mixed media and experimenting with techniques and re-purposing items.
The Planters Bank-Hilldale Gallery is located at 1971 Madison Street, Clarksville, Tennessee. The exhibit is open during regular banking hours, Monday-Thursday from 8:30am-4:00pm and Friday from 8:30am-5:30pm.