Additional Cell Site Upgraded to 4G LTE as Part of AT&T's Project VIP Investment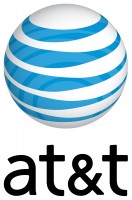 Clarksville, TN – As part of its continuing network investment and ongoing 4G LTE rollout, AT&T* has upgraded a mobile Internet cell site in Clarksville to expand AT&T 4G LTE coverage for area residents and businesses.
AT&T has invested nearly $1.3 billion in its best-in-class wireless and wired networks in Tennessee between 2011 through 2013, driving a wide range of upgrades to enhance speed, reliability, coverage and performance for residents and business customers.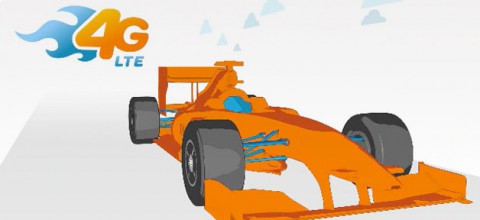 AT&T launched its ultra-fast
4G LTE network
in Clarksville in November, 2013.
The new cell site will expand 4G LTE coverage and capacity along Garrettsburg Road and the Purple Heart Parkway and is one part of AT&T's ongoing efforts to expand 4G LTE coverage and to drive investment and innovation to deliver the nation's best, most advanced mobile Internet experience for customers.
AT&T has the nation's most reliable 4G LTE network.** AT&T 4G LTE is the latest generation of wireless network technology and provides several benefits for local residents, including faster mobile Internet speeds — up to 10 times faster than 3G, improved performance, reliability and innovative new 4G LTE-compatible devices.
"Clarksville is on a roll with new business announcements and expansions that provide good jobs and other benefits for residents of our county," said Tennessee Senator Mark Green.  "Advanced wireless services like 4G LTE are critical to support this growth and to maintain the quality of life we enjoy here."
"Business people are no longer confined to their offices in order to perform their jobs and wireless service makes this possible," said Tennessee State Representative John Tidwell.  "Wireless broadband service like LTE, provides the connectivity and flexibility needed to conduct business from just about anywhere at anytime."
"The Wall Street Journal has recognized Clarksville/Montgomery County as the fifth fastest growing city in the nation.  In order to serve our growing business community, we must have the latest wireless voice and broadband technology like 4G LTE service," said Melinda Shepard, vice president of the Clarksville/Montgomery County Chamber of Commerce.
"We would like to thank Senator Green, Representative Tidwell and the other state, local and federal elected officials who have worked hard to create an economic environment in Tennessee that attracts investment from companies like AT&T and supports the growth of our community," stated Shepard.
"Our goal is for our customers to have an extraordinary experience, and they'll be able to download, upload, stream and game faster than ever before on our 4G LTE network," said Lanie Johnson, regional director, external affairs, AT&T Tennessee.  AT&T. "As part of the Clarksville community, we're always looking for new opportunities to provide enhanced coverage, and our investment in the local wireless network is another way we're accomplishing that."
AT&T's 4G Network
This upgrade is part of AT&T's Project Velocity IP (VIP), a three-year investment plan announced in Fall 2012 to expand and enhance its IP broadband networks. Through this investment, AT&T is supporting its customers' growing desire for high-speed Internet access and new mobile, app and cloud-based services.
As part of Project VIP, AT&T plans to add cell sites nationwide by year-end 2015, as well as deploy small cells and add Distributed Antenna Systems to increase the density of its wireless network.
AT&T's innovation and investment have resulted in a nationwide network, with ultra-fast speeds and a consistent user experience. The great performance of AT&T's 4G LTE network continues to be validated by independent third-party testing:
Our 4G LTE service was recognized as having faster average download and upload speeds than any of our competitors in PCWorld/TechHive's most recent 20-market speed tests — the second consecutive year that AT&T has ranked first overall. PCWorld/TechHive also ranked AT&T's as the fastest combination of 3G and 4G services in the 20 cities it tested.****
And AT&T was named America's fastest 4G LTE network in PC Magazine's 2013 Fastest Mobile Networks 30-market study — and also swept the top rankings in all six U.S. regions from coast to coast: Northeast, Southeast, North-Central, South-Central, Northwest and Southwest.*****
AT&T's focus to deliver the best possible mobile Internet experience goes beyond 4G to embrace additional connection technologies. AT&T operates the nation's largest Wi-Fi network******** including more than 32,000 AT&T Wi-Fi Hot Spots at popular restaurants, hotels, bookstores and retailers and provides access to more than 461,000 hotspots globally through roaming agreements.
Most AT&T smartphone customers get access to our entire national Wi-Fi network at no additional cost, and Wi-Fi usage doesn't count against customers' monthly wireless data plans.
AT&T also is a leading developer of Distributed Antenna Systems, which utilize multiple small antennas to maximize coverage and speed within stadiums, convention centers, office buildings, hotels and other areas where traditional coverage methods are challenging.
Over the past six years (2007-2012), AT&T invested more than $116 billion into its wireless and wireline across the country. Since 2007, AT&T has invested more capital into the U.S. economy than any other public company. In a September 2013 report, the Progressive Policy Institute ranked AT&T No. 1 on its list of U.S. "Investment Heroes."