Clarksville, TN – The weekly Clarksville Parks and Recreation Department Recreation Report provides Clarksvillians with a glimpse at the activities and events that are available from the Parks and Recreation Department for them to enjoy together as a family.
This weeks highlights include: Wettest Egg Hunt, Walk with Me Tennessee, Civil War Artifacts, 50 Plus Olympics and Summer Pool Passes.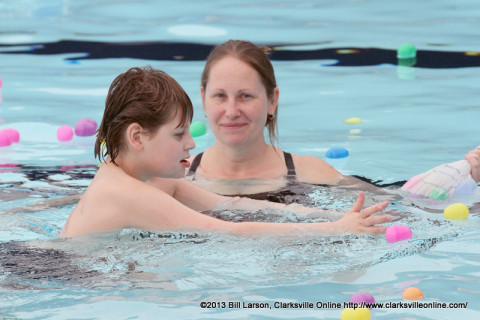 Wettest Egg Hunt
Join us Saturday, April 12th from 10:00am-7:00pm for your not so typical egg hunt! Eggs will be sunk to the bottom of the pool, and floating on top of the water. Kids ages 1-12 will be able to swim out and grab as many eggs as possible. There will be refreshments, and the Easter Bunny!
From 1:00pm-7:00pm there will be an adaptive egg hunt for children with special needs. This event is free of charge! There are only a few spots left for all time slots, so hurry and pre-register now at www.recpro.cityofclarksville.com .
Walk with Me Tennessee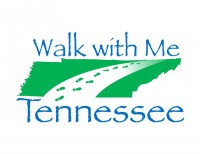 Program offers up a grand prize to one lucky program participant!
One lucky participant in the second session of the Clarksville Parks and Recreation's Walk with Me Tennessee program will receive a $250.00 gift card to Academy Sports and Outdoors. The program continues through May 27th and there is still time to join in the fun!
Participating in this program is easy, just create a free account on www.healthwalkers.com and you are set to begin completing the challenges. The first participant to report completion of each challenge during the designated period will receive a Walk with Me Tennessee prize!
For each challenge completed, the participants name will be entered into a drawing for a grand prize at the end of the session. The more challenges completed, the more chances to win the gift card! To be eligible for prize winning, participants must track their progress through www.healthwalkers.com .
Civil War Artifacts
Artifacts to be on Display at the Fort Defiance Interpretive Center
Artifacts from the American Civil War, such as weapons, accoutrements, and personal items from the average soldier will be on display at the Fort Defiance Interpretive Center, located at 120 Duncan Street, April 12th from 10:00am to 5:00pm.
In addition to the artifact display, John Walsh will be on hand to answer any questions. Visitors can explore the well preserved outer earthen works, powder magazine, and gun platforms. As well as the permanent exhibit indoors, this includes the 18-minute film, "Crossroads of Change 1861-1865".
The display is free and open to the public. For more information, please visit www.fortdefianceclarksville.com or call 931.472.3351.
50 Plus Olympics
Registration is underway for the 50 Plus Olympics! This event is open to those at least 50-years-old and will take place at various locations in Clarksville, May 13th-17th. You don't have to be a pro to compete!
Competitors can enjoy bowling, table tennis, pickleball, badminton, horseshoes, shuffleboard, swimming events, track & field events, and more! Competitors can also enjoy a delicious and fun meal at the closing dinner! Visit www.cityofclarksville.com/50plusolympics
Summer Pool Passes
Did you know that pool passes are on sale year round? If you're preparing for your summer pool visits, don't forget your pool pass!
Want to save some time in line? Here are tips to cut your wait time.
Create or update your family's account online at http://RecPro.CityofClarksville.com .
Email a photo of each family member on your pool pass (with their names) to . We can add them to your account before you arrive.
Bring your completed form with you. A printable registration form is available at http://RecPro.CityofClarksville.com under the "Links" section.