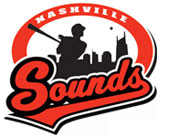 Des Moines, IA – The Nashville Sounds were on the short end of a 4-1 defeat at the hands of the Iowa Cubs on Monday evening at Principal Park in the opener of a four-game series.
The loss was Nashville's third in a row after opening the season with consecutive wins.
Eugenio Velez (2-for-4) continued his strong start to the season for the Sounds, swatting a one-out solo homer off I-Cubs starter Tsuyoshi Wada in the second inning to spot the visitors a 1-0 lead. Velez has hit safely in each of his four contests (7-for-13, .538) after concluding the 2013 campaign with a 22-game hitting streak.
«Read the rest of this article»

Clarksville, TN – The Clarksville Police Department conducted impaired driving saturation patrols April 4th and 5th, 2014 partially funded by the Governor's Highway Safety Office.
During this time, there were 133 vehicles stopped and 113 individuals charged.
«Read the rest of this article»
Austin Peay Sports Information

West Point, MS – Austin Peay State University men's golf team is more than holding its own after Day 1 of the rain-delayed 2014 Old Waverly Collegiate Championship, being held at the Old Waverly Golf Club.
«Read the rest of this article»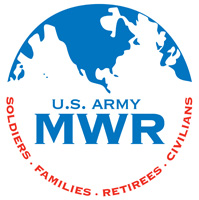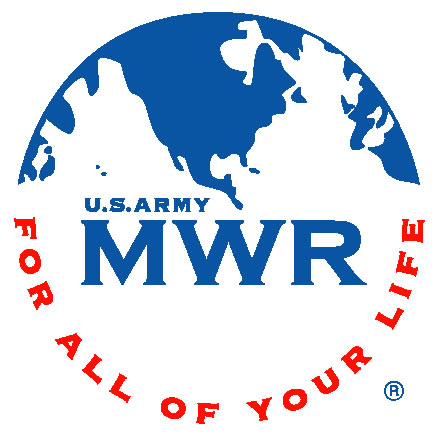 Fort Campbell, KY – Join Fort Campbell Riding Stables for an Easter Sunrise Trail Ride on April 20th from 6:00am to 9:00am. You'll start off with an hour trail ride to Lake Taal where there will be an Easter sermon followed by a light breakfast, then an hour ride back to the stables.
The cost is $40.00 per person. Riders must be at least 8 years of age and children must be accompanied by an adult. The weight limit for the trail ride is 250 pounds and the ride is limited to 10 participants. «Read the rest of this article»
APSU Sports Information

Clarksville, TN – Austin Peay State University's busy 22-day stretch before the Easter holiday continues with a pair of midweek contests. The Govs will host Western Kentucky in a 6:00pm, Tuesday contest before traveling to meet Memphis in a 6:30pm, Wednesday affair at USA Stadium in Millington.
«Read the rest of this article»

Clarksville, TN – On April 4th, 2014 at 9:53pm, Clarksville Police Officer Larry Harris responded to a crash at Tiny Town Road and Twelve Oaks Boulevard that involved a pedestrian being struck by a vehicle.
The Pedestrian is identified as Dashawna Saunders. She is an 18 year old Clarksville Resident.
Witnesses stated Dashawna Saunders walked into traffic from the south side of Tiny Town Road towards the north side of the roadway. «Read the rest of this article»
Clarksville, TN – In March, the 744th Ordnance Company (EOD) part of the 52 Ordnance Group (EOD) from Fort Campbell, along with members of the Tennessee Trails Association, volunteered over 50 man hours and removed 400 lbs. of cinder blocks, 300 lbs. of tires, 200 lbs. of metal and over 50 lbs. of trash.  Platoon leader, Lt. Chris Weber stated, "We worked our butts off."  He added "Everyone had a great time and really enjoyed ourselves."
Friends Group President, Lionel Senseney is grateful for the community's effort to help the Friends Group and expand our park.  "What an effort!" Lionel said, "Many thanks to everyone that is helping."
«Read the rest of this article»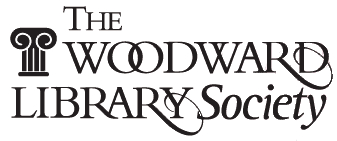 Clarksville, TN –  Dr. Sharon Mabry may be a nationally renowned singer and performer, but the Austin Peay State University professor of music is also a gifted storyteller. Have you heard her tell the one about her concert in Boston, when the hotel gave away her reservation?
"Finally the (concierge) says, 'well OK, I found a place for you to go,'" Mabry said. "We followed him through this beautiful lobby, we followed him out the back door, down an alley way into this strange place, knocked on a door that looked like a speakeasy. There was this long hallway with bare bulbs everywhere. It ended up, we stayed in these little cubicles for the night. These cells. There was no television. There was just a bed. It was clean but that's about all you can say."
«Read the rest of this article»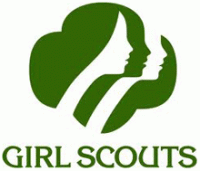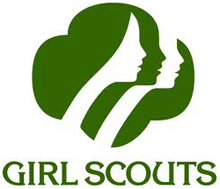 Nashville, TN – Girl Scouts of Middle Tennessee in partnership with Hugs for Our Soldiers delivered more than 27,000 packages of Girl Scout Cookies to soldiers at Fort Campbell on March 28th.
"We are excited to show our appreciation to our local service men and women through this cookie donation," said Cathy Ratliff, Director of Product Programs at Girl Scouts of Middle Tennessee. "About half of the cookies donated will be shipped to local soldiers deployed overseas and the rest will be distributed on base."
«Read the rest of this article»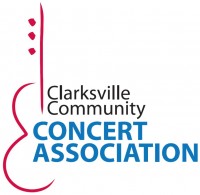 Clarksville, TN – The Clarksville Community Concert Association in conjunction with Austin Peay State University brought the Grégoire Maret Quartet to the Midsouth Jazz Festival on Saturday evening. The Midsouth jazz Festival closes out Clarksville Community Concert Association's Community Concert Series each year.
The Grégoire Maret performance at the Midsouth Jazz Festival like all great jazz, seemed to be either a love it or hate it experience; with a sampling of audience members going each way. But as they say it takes different strokes for different folks.
«Read the rest of this article»