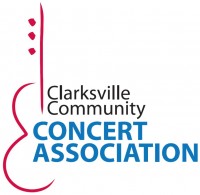 Clarksville, TN – The Clarksville Community Concert Association in conjunction with Austin Peay State University brought the Grégoire Maret Quartet to the Midsouth Jazz Festival on Saturday evening. The Midsouth jazz Festival closes out Clarksville Community Concert Association's Community Concert Series each year.
The Grégoire Maret performance at the Midsouth Jazz Festival like all great jazz, seemed to be either a love it or hate it experience; with a sampling of audience members going each way. But as they say it takes different strokes for different folks.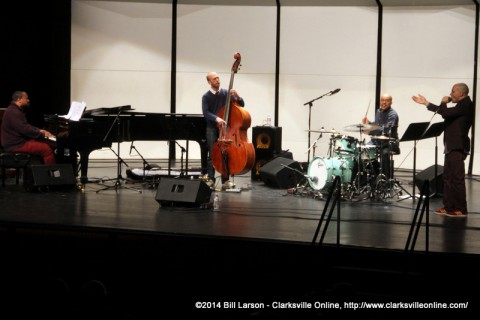 For local resident Harold Vann, "It was amazing," he said. "This was the best jazz concert I have been to!" Vann had been coming to the Clarksville Community Concert Association's Community Concert Series for the last several years. "It's so convenient, and so easy to get here. There is no point in going to Nashville!"
"I liked this group a lot," said Gail Robinson Oturu the president of the Clarksville Community Concert Association. "I liked the music, I liked the style it it was excellent!"
Festival Director David Steinquest spoke about the festival and the performance.
In my personal opinion, the smooth flowing tones, pulsing beats, along with the stellar keyboarding made for a great musical experience.
After the concert I was able to speak with Maret for a few minutes before he went out front to visit with festival attendees.
Photo Gallery
About Grégoire  Maret
Grégoire  Maret was born in 1975 in Geneva Switzerland, and begin playing the harmonica at age 17. His childhood was filled with a diverse array of musical influences from his Harlem born African-American mother and his Swiss father, a local jazz musician. Upon graduating from the prestigious Conservatoire de Musique de Genève, Grégoire moved to New York City to pursue jazz studies at the New School University.
Maret's unique sound of versatile style enable him to play effortlessly across different musical genres making him one of the most sought after harmonica players in the world. Grégoire has played with an incredible number of famous musicians including George Benson, Youssn'Dour, Elton John, Me' Shell Ndegeocello, David Sanborn, Pete Seeger, staying, and Cassandra Wilson. He is often compared to the legends Toots Thielemans and Stevie Wonder,
In 2005 Margaret toured with the Pat Metheny group, receiving a Grammy for best contemporary jazz album and also won the Jazz Journalist Associatio's 'Player of the Year Award'. After his Grammy win, Grégoire embarked on a two-year tour with the world-class fastest Marcus Miller and subsequently joined pianist Herbie Hancock's band. Grégoire has recorded a duo album with Andy Milne entitled "Scenarios" and his self-titled solo album "Grégoire Maret".
The Grégoire Maret quartet includes Grégoire Maret/harmonica, Sheldrake Mitchell/keyboards, Matt Brewer/bass, and Marcus Baylor/drums.
About the Midsouth Jazz Festival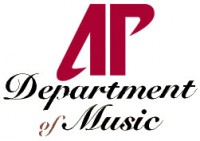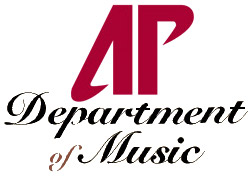 This is the 53rd year of the Midsouth Jazz Festival which began in 1961 under the  direction of Aaron Smith.
The first Midsouth jazz Festival featured the APSU Jazz Collegians, as well as big bands from Fort Campbell and regional high schools and universities. Artists featured with the just collegians included such jazz luminaries as Buddy Baker, Louis Belson, Carl Fontana, Urbie Green, Don Jacoby, Rich Matteson, Clark Terry, Dominic Spera, and Phil Wilson.
Since that time it has featured a Who's Who of the international Jazz scene. Including Dominic Farinacci, Jason Marsalis, John Pizzarelli, Joel Frahm, John Proulx, Delfeayo Masalis, Sam Yahel, Kenny Barron, Kurt Elling, Claudia Acuna, Fred Hersch, Chris Potter, Joe Locke, Gary Burton, Makoto Ozone, Nneena Freelon, T.S. Monk, Marvin Stamm, John Scofield, Bob Mintzer, Phil Woods, Bob Berg, John Abercrombie, and Gary Burton. Along with many other great jazz accompanists.
The current director Dave Steinquest took over the Festival in 1987.