Austin Peay Sports Information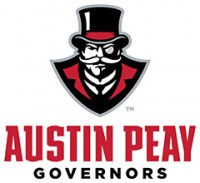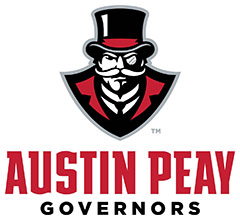 Memphis, TN – Austin Peay State University head basketball coach Dave Loos was inducted into the Christian Brothers Athletics Hall of Fame, Saturday, in a ceremony at the University's Alfonso Dining Hall.
APSU's longtime head coach was one of eight former great CBU athletics figures to be honored plus two teams of distinction.
Loos began his college coaching career at CBU, as a basketball assistant coach and head baseball coach in overseeing both the basketball and baseball teams for four years each.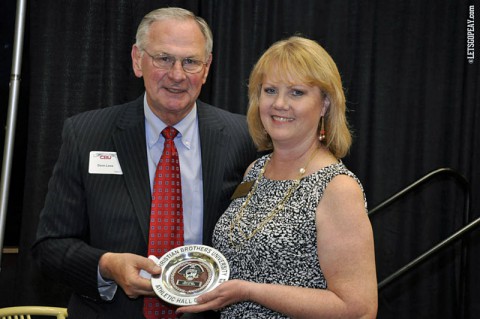 He coached the CBU baseball team from 1971-1974 while also serving as basketball assistant at the same.
He left Christian Brothers to become high school basketball coach at his prep alma mater Mehlville High School in St. Louis for eight seasons.
Loos also got his college head-coaching start at Christian Brothers, returning to the school to serve as the Bucs basketball coach from 1982-1986. He led CBU to four straight winning seasons, including the 1985 VSAC Championship when CBU went 25-10. The 25 wins figure is still tied for the most single-season wins in school history, and the conference championship was the program's first.
He had three straight 20-win seasons, compiling an 82-53 record overall in four years. On the diamond, he went 81-78 in four years, leading CBU to its only VSAC championship in 1973.
This is the fifth Athletics Hall of Fame enshrinement for Loos. In 1997, he was inducted St. Louis Amateur Baseball Hall of Fame; in 2002, he was inducted into Memphis (M-Club) Athletic Hall of Fame; in 2007 he was inducted into the Missouri Basketball Coaches Hall of Fame and in 2008 Loos was inducted into APSU Athletics Hall of Fame.
Loos became APSU's basketball coach in 1990-91 and has served in that capacity for the past 24 years, becoming the Ohio Valley Conference's all-time winningest coach in that sport. He also served as APSU's Athletics Director from 1997-2013.