Nashville, TN – The Tennessee Highway Patrol (THP) announced today it will hold its first-ever youth and junior trooper academies for the public this summer in Nashville.
The agency's youth academy is for students in grades 9-12 and is an overnight camp that will be held from June 23rd-27th. The junior trooper school is a day camp for middle school students in grades 6-8 and will take place July 15th-18th. «Read the rest of this article»

Clarksville, TN – The Clarksville Police Department would like to encourage the Clarksville Community to request police reports and accident reports online.
This is another "Go Green" initiative and saves time and money for the community and the CPD by going paperless.
Below are detailed instructions on how to request a police report and accident report. «Read the rest of this article»
Nashville's Jeremy Hermida Forces Extras With Three-Run Homer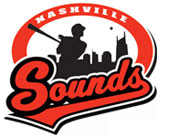 Papillion, NE – The Nashville Sounds walked 10 batters, beaned two, and chucked three run-scoring wild pitches in Sunday afternoon's 7-6 extra-innings loss to the Omaha Storm Chasers at Werner Park.
Trailing by three with two on and two out in the ninth inning, the Sounds got a lift from outfielder Jeremy Hermida, who drove the team's third home run of the game deep over the right-field wall, leveling the score at six runs apiece.
«Read the rest of this article»
APSU Sports Information

Muscle Shoals, AL – Austin Peay State University women's golf team will travel to The Robert Trent Jones Golf Trail at The Shoals, Monday-Wednesday, to participate in the 2014 Ohio Valley Conference championship.
«Read the rest of this article»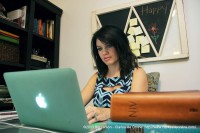 Clarksville, TN – It wasn't that long ago that I was a divorcee. It was not an easy time in my life by any stretch of even the most twisted imagination. But one thing is for sure; hope was the O2 of every breath I took.
I am remarried now. And I certainly feel blessed, but I have several friends who are "single moms" and they are some of the most beautifully humble, loving and godly people I know. There isn't a public figure, famous writer, or inspirational speaker that adds more value and light to my life than these women do.
«Read the rest of this article»
Clarksville, TN – The first meeting of the Clarksville's Software User Group will be Wednesday, April 23rd, 2014 at GetSomeCoffee off exit #1.
The user group is a collection of professionals and hobbyists, usually software related, that share knowledge with one another. «Read the rest of this article»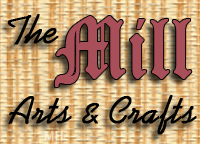 Clarksville, TN – On Saturday, April 26th, The Mill will host an outdoor Craft Fair featuring local artists, crafters and food vendors.
Admission is free.
The event will start at 9:00am and run through 4:00pm.
«Read the rest of this article»
First Class Petty Officer James L. Horton receives recognition in Gallatin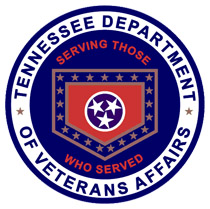 Nashville, TN – Tennessee Department of Veterans Affairs Commissioner Many-Bears Grinder presented several medals linked to First Class Petty Officer James L. Horton's World War II service during a ceremony today.
The event was hosted by Morningside of Gallatin to honor Horton who waited 70 years to receive the medals and recognition for his service onboard the USS Denver in 1943 and 1944.
«Read the rest of this article»

Clarksville, TN – The weekly Clarksville Parks and Recreation Department Recreation Report provides Clarksvillians with a glimpse at the activities and events that are available from the Parks and Recreation Department for them to enjoy together as a family.
This weeks highlights include: 50 Plus Olympics Early Bird Deadline April 25th, Volunteers needed for Mayor's Summer Night Lights, Yoga in the Park, and Civil War Medical Display.
«Read the rest of this article»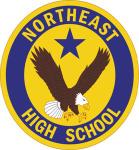 Clarksville, TN – The Northeast Eagles are one of nine teams participating in this season's Good Day to Play baseball tournament this weekend, hosted by Dickson County and Creek Wood High Schools.
The Eagles soared to an 8-2 victory over the Beech Buccaneers in the tournament Friday, April 18th. The took the lead by scoring two runs in the first inning. By the fourth they were up 5-2 and never looked back.
«Read the rest of this article»