Clarksville, TN – Paying NCAA student-athletes monies above and beyond their athletic scholarships is something that's been talked about for years, decades even, but recent events have brought paying athletes back into the headlines.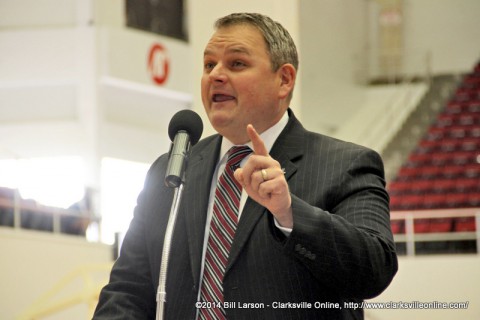 From the National Labor Relations Board's regional chairman Peter Sung Ohr's decision that the Northwestern University football team are employees of the university and could, if they choose, unionize to the University of Connecticut's Shabazz Napier saying right after winning the Division I men's basketball championship in an interview there were night's he went to bed  — "starving' – have got people on both side of the fence talking should there be change or should things remain the same.
"It's very difficult to sort of make assumptions about where this will end up," Austin Peay Athletics Director Derek van der Merwe said. "Because to have an idea, concept, or theory on what this should be there are no facts on what this should be or how it should it be achieved, or interpreted, or how it is to be managed. It's just speculation and conjecture on what it is.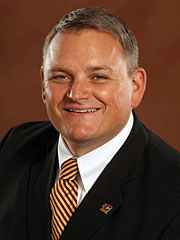 "Individuals are attempting of legitimize their arguments by whatever means, or claims, necessary at this point through its' outside labor board unionization recognition . They're just trying to find a body this will legitimize their argument."
Northwestern University has filed an appeal to the full National Labor Relations Board, but that appeal will probably not be heard by April 25th, when the Northwestern football players are scheduled to take their vote on be represented by the College Athletes Players Association … a union.
If the appeal isn't heard before the 25th, then the vote (ballots) will remain secret until the full board make a decision on the appeal.
Either way the vote or appeal goes, the final outcome will probably happen in a federal court room.
"I believe that structurally the system will fight to maintain the primacy of academic missions and the academic mission of intercollegiate athletics and the amateurism of student-athletes and the provision of scholarships as a reward for participation," van der Merwe said. "The collegiate model is going to find a way to maintain the integrity of that and I think you're already seen the NCAA shift away from  the EA Sports sort of identity of individuals (athletes) and back to a fundamentally that sort of protects identities from being commercially  promoted, but at the same time putting the emphasize on participation and teams and programs, not individuals."
Some changes are already going on within the NCAA with how much schools can feed athletes, as well as to walk-on student-athletes  being part of meal plans, to NCAA president Mark Emmert going on record that they will figure out a way to cover the full cost of attending a university.
"As being a former student-athlete who looked at what I learned on the field and what I learned in the class room as being sort of the foundation of my life decisions," van der Merwe said. "I feel that unfortunately the value of what that is, is being minimized by individuals that are not really looking around and seeing what other students are doing at colleges and what they're getting out of college experiences and being a part of that community rather than feeling that they're entitled to something more."