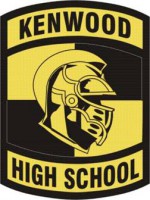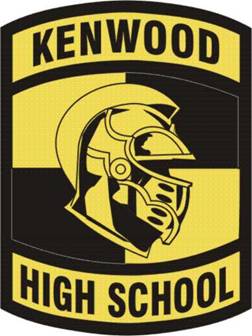 Clarksville, TN – The Kenwood Lady Knights softball team held off a last inning rally to win a District 10-AAA conference game at home Monday, April 21st, against the West Creek Lady Coyotes, 3-2.
The Lady Knights committed six errors in the game to the Lady Coyotes two, but strong pitching kept the Lady Coyotes from taking advantage of most of the Lady Knights mistakes.
The Lady Knights plated two runs in the third inning to take a 3-0 lead over the Lady Coyotes, and kept the Lady Coyotes scoreless until the sixth inning.
A fielding error gave the Lady Coyotes their first run in the sixth.
Then, Lady Coyote pitcher, Kayla Rolan, made a clutch hit up the middle for a RBI single that brought her team within one of the Lady Knights, 3-2, in the seventh inning with no outs.
However, Lady Knight relief pitcher, Imani Largin, struck out three straight batters to stop the Lady Coyote's rally and ensure the win.
Largin earned the win pitching 3 1/3 innings in relief. She allowed two runs from three hits, walked one and struck out seven.
Rolan pitched a complete game, picking up the loss. She allowed three runs from eight hits, with no walks and two strike outs.
Largin ignited the Lady Knights offense with a lead off single in the bottom of the first inning. She moved into scoring position after a sacrifice and a single by her teammate Britnie Harding.
Next, their first run was scored when Lady Knights' starting pitcher, Precious Poindexter, hit a line drive to the left field fence for a RBI double.
Fielding errors gave the Lady Knights their last two runs in the third inning. Katie Robards led off with a single and moved to second on a sacrifice. The Lady Coyote's catcher attempted to pick Robard off as she stole third, but threw the ball too high.
As a result, Robard stole third and home to extend the Lady Knights lead to 2-0. Robard batted 2-for-3 with two singles in the game.
Later, Poindexter hit another double for her second at bat. She came in when her teammate, Morgan Corland sent a shot into left field that was misplayed my a Lady Coyote outfielder.
Pondexter finished the game batting 2-for-3 with two doubles, one for a RBI. She pitched the first 3 2/3 innings, allowing no runs on three hits. Poindexter also struck out five Lady Coyotes.
Box Score
| | | | | | | | | | | |
| --- | --- | --- | --- | --- | --- | --- | --- | --- | --- | --- |
| | 1 | 2 | 3 | 4 | 5 | 6 | 7 | R | H | E |
| West Creek Lady Coyotes | 0 | 0 | 0 | 0 | 0 | 1 | 1 | 2 | 7 | 2 |
| Kenwood Lady Knights | 1 | 0 | 2 | 0 | 0 | 0 | x | 3 | 8 | 6 |
Photo Gallery