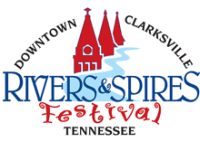 Clarksville, TN – You could possibly walk away with $10,000 at this year's Rivers and Spires Festival. It's easy, and anyone 18-and-over can enter for free!
The 2014 Rivers and Spires Festival is the playground for this fun pick to win game, sponsored by the Clarksville Civitan Club. All over the streets of Historic Downtown Clarksville, where the Festival will call itself home from April 24th-26th, yard signs will be placed randomly with sponsor's names and numbers.
While out and about enjoying the sites, sounds and food of the weekend, find any three of the signs and simply write down the sponsor's name and corresponding number on a free entry form for your chance to win.
Several local companies sponsored the signs that will be distributed throughout the Rivers and Spires Festival. The sponsorship dollars raised from those signs created a scholarship fund for students wishing to attend Austin Peay State University.
"This new project was created to continue the Club's committment to furnish young people in our community with scholarship money to attend Austin Peay State University. The initial goal was to raise $9,000 from this project. That goal was exceeded by $5,000 when the Club raised $14,000 for this year's scholarship project," said Jimmy Dunn, of Dunn Insurance and member of the Clarksville Civitan Club.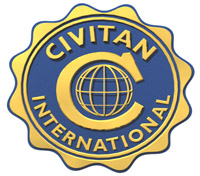 The contest will run on Friday, April 25th from 5:00pm-9:00pm and then again on Saturday, April 26th from 9:00am-5:00pm. Each person who wants a shot to win can only enter once and must present their entry form in person.
The entry can be taken to the Civitan Headquarters Tent on Third Street beside the Historic Montgomery County Courthouse. Once submitted, you are entered to win the $10,000 grand prize. It's just that easy!
Three random numbers will be drawn and if your numbers match, in any order, you are $10,000 richer! The official winner will be announced on Wednesday, April 30th. In the case there are multiple winners the prize will be split evenly among all winning contestants.
For more information about Clarksville Civitan, contact .
About the Rivers and Spires Festival
The 12th Annual Rivers and Spires Festival, April 24th-26th in downtown Clarksville, is free and open to the public.
The Festival features five stages of music and entertainment, arts and crafts, marketplace, food vendors and activities for all ages.
For more information and a complete schedule, visit www.riversandspires.com .