CDE Lightband's Gig City Gaming opens at Rivers and Spires Friday night at 6:00pm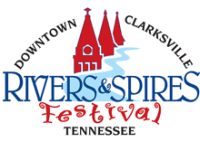 Clarksville, TN – CDE Lightband is bringing the ultimate gaming experience to the 2014 Rivers and Spires Festival. Gig City Gaming is a great area for adults and children of all ages to play interactive multi-player games.
Featuring over 50+ titles to play and catering to over 30,000 gamers at Rivers and Spires, there will be tons of gaming for everyone to enjoy! The gaming center is located in the underground parking garage on Franklin Street between Second and Third Streets.
Test your skills in gaming, against the speed and reliability of a full GIG of internet bandwidth.
There will be tons of gaming for everyone to enjoy on systems including the Xbox 360, Xbox One, Play Station 3 and Play Station 4.
In order to make sure everyone's gaming experience is ideal, CDE will have the systems running on a wired connection with a switch to ensure optimum Internet speed for online and offline game play.
Gaming, provided by Layer 3 Communications and Brocade Communications Systems, will be on in full force on April 25th from 6:00pm-9:00pm and April 26th from 10:00am to 8:00pm.
The Gig City Gaming area will be host to several different types of games, including titles such as Call of Duty, HALO, Dance Central and Super Street Fighter 4. Early in the day, the younger crowd will find the games that are more up their alley, but as the day goes on, the content may get a little to rough for the little ones.
While this area has no set age restriction, parents will be advised about the maturity level of each game. It will be up to the discretion of the parents to decide which games their children will be allowed to play. But, the Festival will make sure to have the ratings clearly posted on the outside of the parking garage and on the website at www.riversandspires.com .
The Gig City Gaming area is sure to be very popular, so staff will be moderating the play time of all participants. Many of the games have a definite start and finish, so once a player finishes a round, match, dancing, or whatever the case might be, they will be required to rotate out to allow the next waiting player time to play.
Gig City Gaming is only one of the many new, unique areas added to Rivers and Spires this year. It's obvious that the Festival is filling up fast with plenty of free games and activities that are geared to please everyone in your family. To see more about the different zones and special attractions, visit www.riversandspires.com .
Contests
The Opportunity Fund contest allows anyone and everyone at a festival to win prize packages from all the sponsors associated with the SuperCon 2K Series and C3. They are giving out a variety of Opportunity Fund packages on Saturday.
Here are just a sample of the prizes available to win and giveaway items!
NoScope Glasses
VIBRAS FIVE.ONE Headset
Tons of Movie Swag
and more!!
About the Rivers and Spires Festival
The 12th Annual Rivers and Spires Festival, April 24th-26th in downtown Clarksville, is free and open to the public.
The Festival features five stages of music and entertainment, arts and crafts, marketplace, food vendors and activities for all ages.
For more information and a complete schedule, visit www.riversandspires.com .