Written by Alan Buis
NASA's Jet Propulsion Laboratory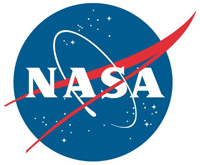 Pasadena, CA – An unusually quiet start to the spring 2014 tornado season in the United States ended abruptly Sunday, April 27th. That's when severe weather moved through the central and southern states, and it is continuing through Tuesday, April 29th.
The National Weather Service (NWA) says, as of Tuesday morning, more than 110 tornados had been reported, resulting in numerous fatalities across several states.
The severity of the slow-moving low-pressure system that spawned the strong supercell thunderstorms is shown in this new false-color infrared image above from NASA's Atmospheric Infrared Sounder (AIRS) instrument on NASA's Aqua spacecraft.
The image was acquired by AIRS as Aqua flew over the region in the early morning of April 29th, at 3:41am EDT (07:41 UTC). The AIRS image shows very cold cloud top temperatures, indicating that the thunderstorms had strong uplift that pushed cloud tops near the top of the troposphere (Earth's lowest atmospheric layer). Temperatures drop to just under minus 64 degrees Fahrenheit (220 kelvin) at the top of Earth's troposphere.
The coldest cloud-top temperatures appear in purple, indicating towering cold clouds and heavy precipitation. The infrared signal of AIRS does not penetrate through clouds. Where there are no clouds, AIRS reads the infrared signal from the surface of the ocean waters, revealing warmer temperatures in orange and red.
In this April 29th imagery, AIRS data showed minimum cloud top temperatures to be near minus 118 degrees Fahrenheit (190 kelvin), which is even colder than the minus 100-degree Fahrenheit (200 kelvin) cloud top temperatures AIRS observed in the storm system on April 28th. This means the storms seen by AIRS on April 29 were higher in the atmosphere and had the potential to be stronger than those on April 28th.
NOAA's National Weather Service Storm Prediction Center is forecasting severe thunderstorms over parts of the U.S. Gulf Coast today. A low-pressure center associated with the fronts is located over Iowa. A warm front extends east of the low, bringing warm, moist air into the southeastern U.S. A stationary front stretches south from that low-pressure area to another low-pressure area over eastern Texas.
For more information about AIRS, visit: http://airs.jpl.nasa.gov/