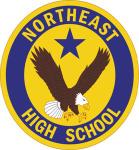 Clarksville, TN – Kayla Bradley and Alicia Veltri both hit first inning grand slam home runs for Northeast High School, April 30th, as the Lady Eagles got out to a 9-0 lead in their District 10-AAA matchup versus Rossview High School and never looked back, as they defeated the Lady Hawks 13-3.
With the win, Northeast (21-8-1, 10-3 District 10-AAA) wrapped up the number-two seed for the upcoming district tournament and will host either Springfield High School or West Creek High School on May 2nd at 5:30pm.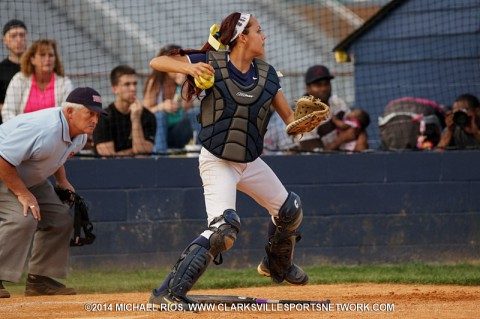 Ericka Webster would drive in the first run of the game for Northeast, as her single brought in Dominique Todd, who had reached on a fielder's choice.
Autumn Adams would also reach on a single, while a walk to Chealsey Pridgen would load the bases.
That brought up Bradley, who hammered a Sam Sweck over the left field fence for what would be the Lady Eagles first grand slam of the inning and first of three overall home runs hit by Northeast.
Nikki Reed would follow Bradley's blast with a single with Michaela Pimpinella and Michelle Donner drawing back-to-back walks to re-load the bases, with Veltri coming up for the second time in the first inning.
Veltri would hammer the ball to center field again, but this time over the fence for the Lady Eagles second grand slam of the inning and a 9-0 lead.
Northeast would start emptying their bench after the big first inning, with the starters coming out after the bottom of the first inning and four more in the second inning.
Overall, Northeast only had one starter – Donner behind the plate – play the entire game.
Rossview (13-22, 0-14 District 10-AAA) would get on the scoreboard in the bottom of the second inning to make it 9-1 with Rebecca Prairie taking advantage of two Lady Eagles errors and a single by Brooklyn Sisk to score.
Northeast would respond with three runs in the top of the third inning, highlighted by a two-run double by Krissie Austin, as the Lady Eagles extended its lead out to 12-1.
The final run of the game for Northeast came in the top of the fifth inning, with Serenity Whitaker hitting a solo home run to center field to make it 13-1.
Rossview would close out their scoring with two runs in the bottom of the fifth inning, one coming in on a Northeast error and the other in a fielder choice by Chelsey Morehead.
Northeast would finish with 13 hits in the win – from 11 different Lady Eagles – while Rossview collected three hits and against three different Northeast pitchers.
The Lady Eagles will wrap up their district schedule May 1st, as they host West Creek High School for a 5:30pm contest.