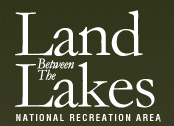 Golden Pond, KY – At Land Between The Lakes National Recreation Area, Woodlands Nature Station (NS), The Homeplace (HP), and Golden Pond Planetarium (PL) offer a variety of daily programs about nature, history, and the universe.
Special Events focus on a specific educational topic like preserving old-time music at the Homeplace' s Pickin' Party, unique wildlife at the Nature Station's Cool and Crawly Critters Day, and the Planetarium's FREE Astronomy Day.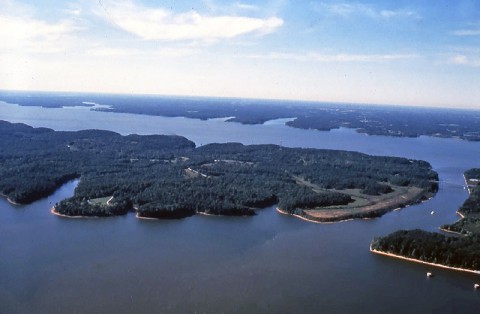 Sometimes special guests like Smokey Bear make an appearance.
Visitors are encouraged to bring their cameras, binoculars, and picnics or stop at any gateway community for food and supplies.
The 2014 summer lineup of Special Events at Land Between The Lakes include:
May
10th; FREE Astronomy Day (PL)
24th-26th; Wildlife Celebration (NS)
31st; Children's Day on the Farm (HP)
June
14th-15th; The Pickin' Party; 10:00am-5:30pm (HP)
14th; National Get Outdoors Day; FREE admission to Nature Station
July
4th; Independence Day Celebration; 1:00pm-4:00pm (HP)
12th; Cool and Crawly Critters Day; 10:00am-4:00pm (NS)
18th-19th; Wranglers' Primitive Rodeo
August
Hummingbird Month; Hummingbird programs all month (NS)
2nd-3rd; Hummingbird Weekend (NS)
30th-31st; Homeplace Trades Fair (HP)
30th-Sept. 1st; Nature's Most Extreme Weekend! (NS)
Planetarium and Observatory
Laser Music Shows:  May 24th-August 31st; Every Tuesday, Friday, and Saturday; 5:30pm and 7:00pm; Additional shows Saturdays at 8:00pm on June 7th and 21st, July 5th and 19th, August 2nd and 16th; All seats $7.00
Planetarium Shows and Star Parties:  Saturdays at 8:00pm on May 31st, June 14th and 28th, July 12th and 26th, August 9th, 23rd, and 30th; $5.00 ages 13 & up, $3.00 ages 5-12, under 4 free; Star Parties follow planetarium shows; FREE for all
Nature Station
Staff-led Canoe/Kayak Trips:  Reservation and full deposit required 270.924.2020
May 24th, 25th, and 26th, June 14th and 21st, July 4th, 5th, and 26th, August 16th, 30th, and 31st
The Forest Service, U.S. Department of Agriculture, manages Land Between The Lakes National Recreation Area in partnership with Friends of Land Between The Lakes in Western Kentucky and Tennessee. The National Recreation Area provides environmental education, outdoor recreation, lake access, and land management for the public to enjoy.
Visitors are encouraged to review the official website at www.lbl.org or call 800.LBL.7077 or 270.924.2000 for event listings, updates on programs and policies, safety information, maps, temporary trail and road closures, and more.
Follow Land Between The Lakes on Twitter @LBLScreechOwl or @LandBtwnLakes and Friends of Land Between The Lakes on Facebook at https://www.facebook.com/LBLFriend. To sign up for an events e-newsletter, email lblinfo@fs.fed.us. USDA is an equal opportunity provider and employer.