UT Martin vs. Austin Peay Governors
Saturday-Monday, May 10th-12th, 2014
Clarksville, TN | Raymond C. Hand Park

Clarksville, TN – Austin Peay's baseball team (19-30, 11-13 OVC) will wrap the home portion of its 2014 schedule when it hosts UT Martin (8-36, 4-20 OVC) in a three-game Ohio Valley Conference series this weekend.
The series kicks off with a 6:00pm, Saturday contest followed by a 1:00pm, Sunday affair with the Monday finale to begin at a time to be announced.
Austin Peay enters the weekend in a tie for the sixth and final spot in the upcoming OVC Baseball Championship. The Govs have lost five of their last six, including a 2-1 OVC series loss at Morehead State last weekend.
UT Martin may be out of the race for a tournament spot, but the Skyhawks have won four of their last seven outings, including a 4-0 win at Lipscomb, Tuesday.
Austin Peay Governors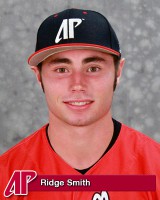 Austin Peay has not won three consecutive games this season, posting an 0-7 mark when it has back-to-back wins in hand. In OVC weekends the Govs are 5-3 in Game 1, 5-3 in Game 2 and 1-7 in Game 3.
The Govs are 12-15 at Raymond C. Hand Park entering the season's final home weekend. APSU is 7-15 away from the friendly confines.
Two-way man Alex Robles (3B/P) ranks 13th among all OVC hitters and leads all freshmen with a .344 average; he has a 5-2 record and 3.40 ERA on the mound, ranking 5th in wins and 7th in ERA among OVC hurlers (and 1st among freshmen in both categories).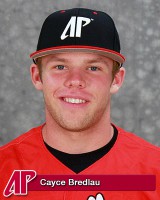 Utility man Ridge Smith ranks 12th among OVC hitters (2nd among freshmen) with 38 RBI. Outfielder Cayce Bredlau leads APSU with a .364 batting average and .484 on-base percentage during OVC play, ranking 5th among OVC hitters in on-base percentage in league play only.
Since moving into the leadoff spot April 19th at Belmont, second baseman Garrett Copeland has posted a .500 on-base percentage (132 points higher than his season OBP) in the 10 games since.
Outfielder Rolando Gautier brings a 9-game hit streak into the weekend; he is batting .400 (14-for-35) during the streak and has driven his average up 26 points to .301. Bredlau and Gautier each have 34 walks this season, ranking second among OVC batters in total walks this season.
APSU has seen 7 freshmen start at least half of its games this season (tied for most in Division I) and 8 have taken an at-bat this year. Those freshmen have combined to hit .274 (301-for-1100) and drive in 181 of the team's 262 RBI.
The Govs defense has battled inconsistency with 95 errors this season (.950 fielding percentage), but its 9 errorless outings have come the 29 games since a March 15th outing against Eastern Illinois (.963 fielding percentage in that span).
Head coach Gary McClure is one of 28 active Division I coaches with 800 wins and he is APSU and the OVC's all-time wins leader. The Govs did not have a player selected to the preseason All-OVC squad; only senior catcher P.J. Torres returns after receiving All-OVC honors (2nd team) last season.
First Pitch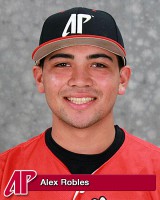 Right-hander Alex Robles has been a member of the weekend rotation each week of the campaign and is 5-2 with a 3.40 ERA in his 12 starts. He has struck out 24 batters in his last 3 starts (21.1 innings pitched). Robles is 4-1 with a 2.93 ERA in 8 OVC starts.
Right-hander Jared Carkuff is scheduled to make his fifth-straight OVC start. He picked up his first OVC win at Belmont, April 18th, after allowing 1 run in 6 innings. Carkuff is 1-0 with a 6.92 ERA in his 4 previous starts.
Left-hander Alex Belew joined the weekend rotation at Belmont and is slated to make his third start as the Govs No. 3. After going 4.1 innings in starts at Belmont and against Eastern Kentucky, Belew made two relief appearances at Morehead State. Belew is 0-1 with a 7.27 ERA in OVC starts.
Probable Starting Pitchers
Date/




Time

Austin Peay Starter


vs. Opponent's Starter

Saturday 6:00pm
RHP Alex Robles (Fr., 5-2, 3.40 ERA)
LHP Taylor Cox (Jr., 0-9, 8.22 ERA)
Sunday 2:00pm
RHP Jared Carkuff (So., 2-2, 5.72 ERA)
LHP Dalton Potts (Jr., 1-7, 8.48 ERA)
TBA
LHP Alex Belew (RSr., 0-1, 4.72 ERA)
RHP Alex Martin (Jr., 0-7, 5.27 ERA)
Inclement Weather Notice
Currently, this weekend's weather forecast calls for rain in the Clarksville area. If schedule changes are necessary they will be report on Austin Peay's official Twitter feed (@LetsGoPeay) and Austin Peay Baseball's official Twitter feed (@APSUBaseball). It is not necessary to join Twitter to view updates.
Media Center
Radio: WVRY 105.1 FM
Play by Play: Van Stokes
Online Audio: www.iHigh.com
Live Statistics: www.LetsGoPeay.com
Twitter: @APSUBaseball