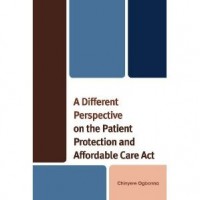 Clarksville, TN – A few years ago, students in Dr. Chinyere Ogbonna-McGruder's administrative law class kept asking her questions about the Patient Protection and Affordable Care Act, also known as "Obamacare." The Austin Peay State University associate professor of public management and criminal justice saw the situation as an ideal teaching opportunity.
"That's all they wanted to talk about. What is it? Is it socialized medicine?" Ogbonna-McGruder said. "So I told them to go research it themselves."
During the next class period, the students reported back that the bill was too large and confusing, and the only information they could find was politically biased. «Read the rest of this article»
From APSU Sports Information
Clarksville, Tn –  Austin Peay State University men's basketball has announced the addition of Louisville (Kentucky) Trinity High School point guard Tre Ivory to its 2014-15 recruiting class.
«Read the rest of this article»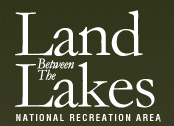 Golden Pond, Ky – Land Between The Lakes National Recreation Area invites the public to join them on a walking tour of the Pisgah Bay Project Area. The tour will begin at the North Welcome Station, rain or shine, at 8:00am on Thursday, May 22nd, 2014. Vehicles will caravan from there to tour areas where similar treatments have been implemented. Interested public are advised to wear walking shoes and bring their own snacks, water, tick repellant, and sunscreen.
«Read the rest of this article»
Nashville Sounds Baseball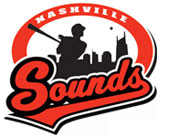 Nashville, Tn – The Nashville Sounds shut out the Iowa Cubs Tuesday afternoon at Principal Park, picking up the 8-0 victory behind a quality start from Brad Mills and a three-inning save by Michael Blazek.
Mills (3-0) held the I-Cubs to one hit through six scoreless innings to pick up the win and his third consecutive quality start. The outing extends his scoreless streak to 16 1/3 innings, the longest such streak by a Sounds pitcher this season, and trims his season ERA to 1.45.
«Read the rest of this article»
Nashville, Tn – The American Red Cross Nashville Area Chapter is teaming up again with the training experts at Nashville K-9 to offer another Dog First Aid Course for dog owners.
"As a responsible and compassionate pet owner, it is your job to help provide daily care, love and affection, but you must also be prepared to care for your pet in an emergency or in the event of an accident," said Joe Simpson, State Operations Manager for Preparedness Health & Safety Services. "In the event that your pet becomes ill or is injured, or needs help in a disaster, the Red Cross Dog First Aid Course can provide you with the skills and confidence to respond quickly and effectively."
«Read the rest of this article»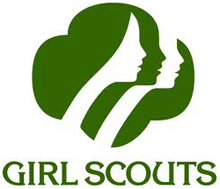 Nashville, TN – Incoming kindergarten girls and their parents are invited to Girl Scout Daisy Day on May 31st.
Daisy Day is a come and go event where parents will be able to learn about Girl Scouts and sign their daughter up as a Girl Scout Daisy (grades K – 1).
As a Girl Scout Daisy, girls will foster new friendships, develop leadership skills, help their communities and so much more. «Read the rest of this article»
Urges Congress to Pass Comprehensive Postal Legislation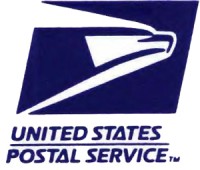 Washington, D.C. – The U.S. Postal Service ended the second quarter of its 2014 fiscal year (January 1st, 2014 – March 31st, 2014) with a net loss of $1.9 billion. This marks the 20th of the last 22 quarters it has sustained a loss.
"The Postal Service is working diligently to improve its finances by streamlining our network to improve efficiency, reduce operating costs and increase revenue, which was up $379 million over the same period last year — the third straight quarter of revenue increase," said Postmaster General and Chief Executive Officer Patrick Donahoe. «Read the rest of this article»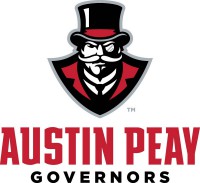 Paris Landing, TN – On Saturday, in spite of storming weather, several hundred fishermen in 227 boats gathered at the Paris Landing State Park Marina for the 20th Annual Austin Peay State University Governor's Bass Tournament.
Last season's tourney drew 282 boats—14 more than in 2012, despite entrants being forced to utilize the back entrance because of flooding. This year's turnout was likely suppressed by the weather which resulted in a slightly lower turnout.
«Read the rest of this article»
Clarksville, TN – Trailing for the first time this season with its ace Donny Everett on the mound, May 12th in the opening round of the Region 5-AAA tournament, Clarksville High School's baseball team rallied to defeat the Beech High School Buccaneers 5-3 to reach the regional finals.
The victory also earns the Wildcats (29-5) a berth into the May 16th Sectional Tournament, where a win puts them into the TSSAA State Tournament field.
But it didn't look early on like it may be the Wildcats night, with the Buccaneers (18-18) putting up single runs in both the first and third innings off Everett (11-0) – both coming off doubles by Isaac Robertson, driving in Jared Knight in the first and Jesse McKay in the third.
«Read the rest of this article»
Washington, D.C. – Chrysler Group, LLC (Chrysler) is recalling certain model year 2010-2014 Chrysler Town and Country and Dodge Grand Caravan vehicles manufactured August 25th, 2010, through October 31st, 2013.
The affected vehicles may experience overheating of the vent window switch in the driver's door armrest.
«Read the rest of this article»