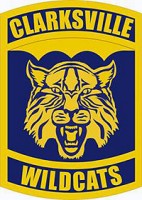 Dickson, TN – Clarksville High School's softball team saw last year's first ever trip to the state tournament end at the hands of then District 10-AAA member Dickson County High School in the tournament's semi-final contest.
This year Dickson County (41-7) is no longer in District 10-AAA, having moved over into District 11-AAA, but the Lady Cougars still ended the Lady Wildcats season again – this time in the TSSAA Sectional Round on May 16th – with a 5-1 final.
Clarksville High (33-16) was hurt by a slumbering offense, that was shutout for the second straight game after only suffering four shutouts in the regular season, and a couple of miscues in the field that led to three of the five runs being scored by Dickson County being unearned.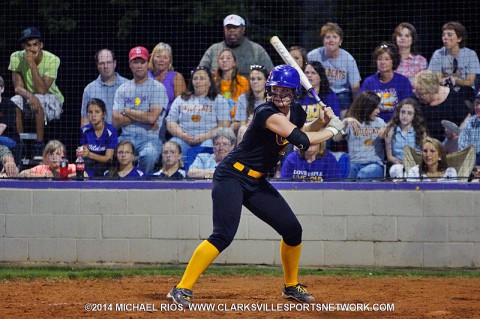 "We played hard and out girls wanted it really bad, but we had some errors that really kind of undid us," Clarksville high coach Brian Rush said. "Give Dickson credit, they played error free and I think in the end that was the difference in the ballgame."
The score was still 0-0 as the two teams headed into the bottom of the third inning, but Makray Odom got all the way around to third base on a one-out dropped fly ball by CHS left fielder McKinleigh Guthrie to give the Lady Cougars their first real scoring chance of the game.
Selena Crafton would follow with a bunt single, with Odom staying at third, and bring up Payton Groves.
Groves did her job by hitting behind the runner and allowing Odom to score on the infield ground out to give Dickson County a 1-0 lead.
Ashley Scott then followed with a single to drive in Crafton to make it 2-0 after three innings of play.
Clarksville High would finally get a hit in the top of the fourth inning – a single to left-center field by McKenzie Rose — to breakup Brooklin Lee's no-hitter, as the Lady Cougars starting pitcher had only allow two base runners up to that point on hit by pitches.
"Clarksville High is a very good team and even though we were playing at home we knew we had to play at our best to beat them," Dickson County coach Shane Buchanan said. "We took advantage of a couple of their mistakes and we got a couple of key hits to get runs in."
Dickson County would double its lead in the bottom of the fourth inning, again with a Lady Wildcats error being a key part of the Lady Cougars scoring.
Keely Buchanan opened the fourth with a single and moved to second on a sacrifice bunt by Rachel Rife – who was also safe, when CHS pitcher Heather Norris' throw to first base was low and couldn't be dug out by second baseman Tiana Gray, who was late covering first base.
Becca Estes then sacrificed both runners up a base, and after a walk to Odom to load the bases, Crafton singled in Buchanan and Rife to make it 4-0.
"It was just one of those games where the first team that blinks (loses)," Rush said. "When you get this far, every team is a great team and there were a lot of great teams that didn't make it this far.
"It was a great season for Clarksville to get this far two years in a row and that says a lot about this team and the seniors and what they've accomplished.
"To get this far and be disappointed that says a lot about where our sights are set and where our goals are, so we definitely want to be k in this game next year – hopefully at our field."
Dickson County would take on a final run in the bottom of the sixth inning on a fielder's choice by Ashley Scott to drive in Savannah Mathis to make it 5-0.
Clarksville High would break-up the shutout in the top of the seventh inning on a home run by Rose to open the inning – her first round tripper of the season – to make it 5-1.
Rose had two hits to lead the Lady Wildcats and reached base all three times.
That hit gave the Lady Wildcats a little spark, as Gray and Katie Keen followed with back-to-back singles, but Crafton made a stabbing catch of a line drive off the bat of Ashlee Knight at third base for the first out of the inning and then fired the ball across the infield to first base to double off Keen for the second out.
Caitlin Aten would keep the inning alive for CHS by drawing a walk, but Norris popped up to second base to end the inning and the season.