Written by Sgt. Jon Heinrich
1st Brigade Combat Team, 101st Airborne Division (AA) Public Affairs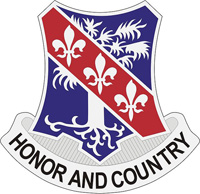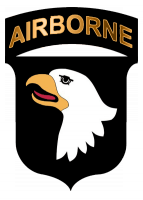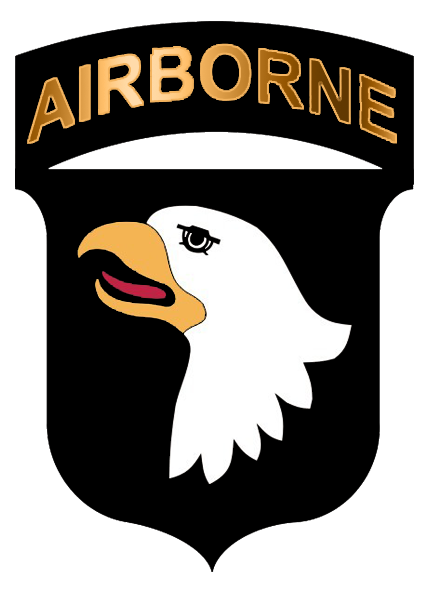 Fort Campbell, KY – Soldiers from 1st Brigade Combat Team, 101st Airborne Division (Air Assault), conducted a walk and shoot exercise May 5-10 near Observation Post 13 here.
The operation was conducted by all the companies and troops from the brigade's 1st and 2nd Battalions, 327th Infantry Regiment; 1st Squadron, 32nd Cavalry Regiment; and 2nd Battalion, 320th Field Artillery Regiment with support from 2nd Squadron, 17th Cavalry Regiment, 101st Combat Aviation Brigade; 7th Squadron, 17th Cavalry Regiment, 159th Combat Aviation Brigade and Joint Terminal Attack Controllers from the Air Force.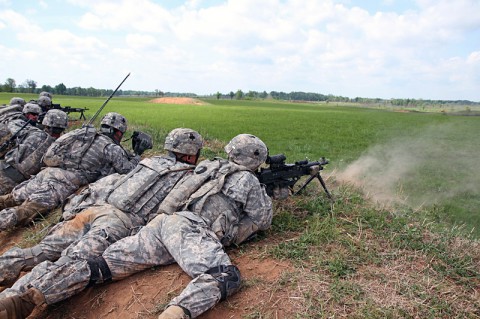 "A walk and shoot is designed to allow the fires team to develop their capability to integrate joint fires with the maneuver commander's operations," said Maj. Dominic Larkin, the 1st Brigade fires support officer and officer in charge of the walk and shoot.
"This walk and shoot was designed for a company to execute without troops, so it was commanded by a company-level commander and he brought his machine gun teams with platoon leaders and fire supporters," Larkin said.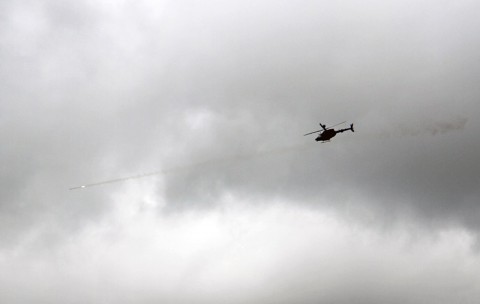 Some of the different assets the units were provided were the JTAC and OH-58 Kiowa helicopters providing close air support, 155mm and 105mm artillery, and 120mm, 81mm and 60mm mortars, according to Larkin.
The walk and shoot began with each company breaking off into three platoons. Each platoon then maneuvered from either the right or left side or down the middle of the lane.
The Soldiers took cover behind berms while providing suppressive fire for the other platoons to bound forward and take out the targets that popped up. They could also call in artillery and helicopter attacks for cover and to take out the targets.
After all the platoons made it to the third berm and reached their objective, they then provided each other with covering fire as they maneuvered their way back.
Once the training was completed, they cleared weapons and marched off the range to conduct an after action review, which was followed by a key leader engagement with role players acting as Afghan locals.
Following the KLE, the company then left the range, having successfully completed their training.
"I think the training went pretty well," said Sgt. Andrew Titus, a squad leader with Company B, 2nd Battalion, 327th Infantry Regiment, who had just conducted his first walk and shoot. "A lot of the younger guys got to get some experience to see all the different assets we're able to attain while we're out there."
Titus said the most challenging part of the walk and shoot for him was learning how to adjust rates of fire, from sustained to rapid, in order to maintain ammunition to complete the mission.
Titus also said he enjoyed the training, especially seeing all the different assets come into play together.
"A lot of these Soldiers have never seen this, they never seen it up close, they've never seen multiple assets engaging a single target," said Larkin. "The realism that it provides from having all these support units show up, it was a very high payoff."
"I have a better understanding; I see the bigger picture now after doing the walk and shoot," said Titus.
Video
Video by Sgt. Charles Porter
1st Brigade Combat Team, 101st Airborne Division (AA) Public Affairs