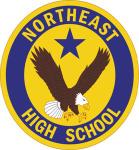 Clarksville, TN – Friends, family and teammates gathered at Northeast High School Friday, May 16, to congratulate Lady Eagle senior softball pitcher Ciara Aragon at her official signing event.
Sitting between her parents, with a smile on her face and sporting the cap of her future alma mater, Aragon signed the papers to commit to Bethel University in McKenzie, Tennessee where she will continue her softball career as a Lady Wildcat.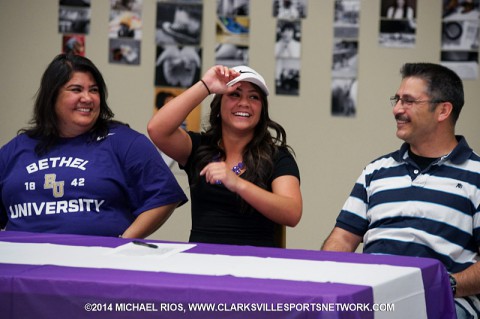 "I am very excited, but I am nervous at the same time," Aragon said. "It is a step for me to grow up and do things on my own, but I am excited I get to do still what I like to do."
What Aragon likes to do is play softball. She played for the Lady Eagles all four years at Northeast. This year she and her teammates finished with a 25-11 record. They were the runner up in the District 10-AAA regular season and the District 10-AAA Tournament.
The Lady Eagles advanced to the Regional Tournament where they were eliminated by Wilscon Central.
Aragon thanked all of her supporters including her teammates and coaches. She said she will miss her teammates the most when she leaves for Bethel.
"Definitely going to miss the girls. We have all grown up together and we have probably played over ten years together," Aragon said. "It is going to be a big change."
Aragon's big change includes joining a Bethel Lady Wildcat softball team that finished 18-32 this season. The Lady Wildcats compete in the West Division of the Southern States Athletics Conference (SSAC) and are led by head coach Larry Geraldi.
When asked what she is looking forward to the most, Aragon said, "Just being on my own and being able to play a sport that I love; Meet new people and also get my education at the same time."
Photo Gallery