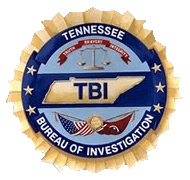 Nashville, TN – The Tennessee Bureau of Investigation has obtained indictments and the arrest of a man accused of forging his grandmother's signature as part of a multi-million dollar investment scam.
At the request of 15th District Attorney General Tommy Thompson, the TBI began investigating 43-year-old Brad Joseph Moss on November 13th, 2013.
Special Agents developed information that the Lebanon man ran an investment operation in which he sought money from individuals to build a carwash.
However, instead of funding the project, Moss used the money personally or repaid former investors.
During the investigation, Agents also developed information that Moss forged his grandmother's signature on several documents he used to secure some of the investments, including credit in her name at several lending institutions. Overall, the scheme totaled $5,000,000.
On Wednesday, the Wilson County Grand Jury returned indictments for Moss, charging him with nine counts of Forgery. On Friday afternoon, a TBI Special Agent arrested him without incident. At the time of this release, Moss was being held in the Wilson County Jail on a $75,000 bond.