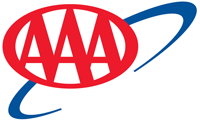 Tampa, FL – Crude oil supplies in the Gulf Coast continue putting downward pressure on the price of gasoline.
However, prices are not in a free fall as demand reached its highest level since 2009, according to the Energy Information Administration (EIA).
Memorial Day Weekend
More than 31.8 million Americans will fill their gas tanks and take a trip of 50 miles or more this Memorial Day weekend. Many of them will be delighted to see that gas prices continue getting cheaper. The national average for a gallon of regular unleaded gasoline fell 1-cent last week. The average price in Florida dropped 3 cents, while prices in Georgia and Tennessee fell 2 cents.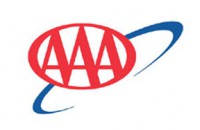 Web Tools
"AAA has forecast gas prices to be at or near last year's levels during the Memorial Day holiday weekend," said Mark Jenkins, spokesman, AAA – The Auto Club Group. "However, the margins of decline have been modest in the past week and prices could be slightly higher than a year ago. Even still, gas prices at these levels are not enough to keep people from traveling during the holiday."
Gasoline prices have been declining since the beginning of the month, which is typical this time of year, following the conclusion of refinery maintenance leading up to the May 1st deadline to begin producing summer-blend fuel. With this transition now complete, falling averages are increasingly likely to reflect that gas prices have reached their peak for the spring in many parts of the country.
2013 Memorial Day and Current Price Averages
Regular Unleaded Gasoline
| | 2013 Memorial Day Average Price | Current Average |
| --- | --- | --- |
| National | $3.64 | $3.65 |
| Florida | $3.48 | $3.64 |
| Georgia | $3.49 | $3.63 |
| Tennessee | $3.29 | $3.45 |
Current and Past Price Averages
Regular Unleaded Gasoline
| | Sunday | Week Ago | Month Ago | Year Ago |
| --- | --- | --- | --- | --- |
| National | $3.65 | $3.66 | $3.66 | $3.62 |
| Florida | $3.64 | $3.67 | $3.76 | $3.47 |
| Georgia | $3.63 | $3.65 | $3.65 | $3.44 |
| Tennessee | $3.45 | $3.47 | $3.49 | $3.26 |