Written by Sgt. David Cox
2nd Brigade Combat Team, 101st Airborne Division (AA) Public Affairs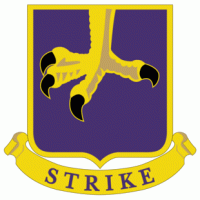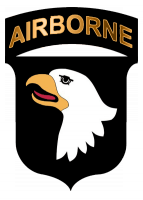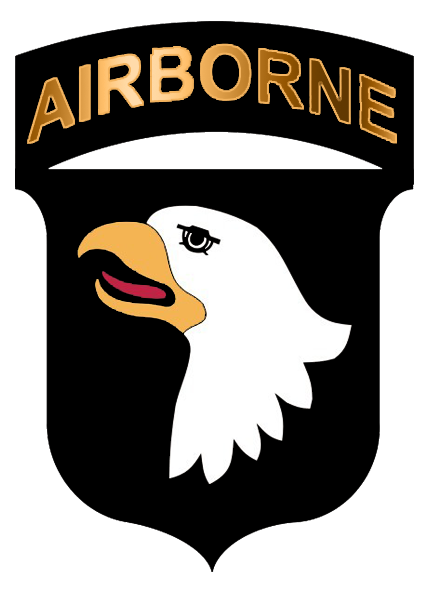 Laghman Province, Afghanistan – Tower guard, patrols and manning observation points are examples of the easily observable ways to see Soldiers providing security for their fellow service members while in a deployed environment.
However, there are other factors that could be harmful to Soldiers if left unmitigated.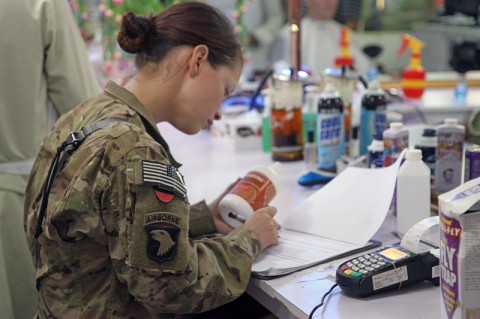 U.S. Army Capt. Samantha Reid, the preventive medicine officer and native of Levittown, Pennsylvania, and U.S. Army Spc. Samantha Griffin, a combat medic who serves as a preventive medicine technician and a native of Boston, both with Company C, 526th Brigade Support Battalion, 2nd Brigade Combat Team, 101st Airborne Division (Air Assault), protect the health of their fellow Soldiers by assessing hazards and advise commanders on how to mitigate health risks.
"We encompass 10 different program's areas within, what in the greater scheme, is known as preventive medicine," said Reid. "We look at things like food sanitation, water safety and sanitation – that in itself has three different parts: there's drinking water, there's bathing water, then we look at how we are disposing of our waste water – how we get rid of the sewage."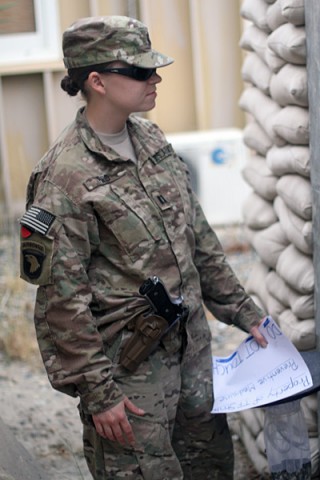 In addition to water and food, insects and animals that inhabit forward operating bases are also inspected.
"A big part of our job is vector control entomology – we assess different hazard from the bugs that are on base," said Reid. "We try to capture mosquitoes and other bugs of health interest. For example, if we catch enough mosquitoes, we can take them back to the lab and test them for malaria."
Another part of vector control is feral control which is controlling the amount of animals on each of the FOBs in theater, added Griffin.
Reid and Griffin travel throughout the north of Kabul region to the various 2nd BCT forward operating bases monthly to assess the conditions of each installation to ensure threats are held at a minimum.
"We work with solid waste control," said Reid. "One of the biggest areas of sanitation problems within a FOB is going to come from poorly disposed of waste. It is human waste or things like hazardous materials. We want to make sure that all stuff is being properly disposed and taken away so that we are not creating unnecessary exposures to either bacteria or hazardous materials that could potentially hurt our Soldiers."
The pair also inspect for airborne threats that could be harmful.
"We also do air sampling for example," said Reid. "We sample for that to make sure Soldiers aren't overly exposed to anything that could make them sick down the road. We assure that acute-type exposures and medical issues don't occur while on deployment, but we also want to document anything just in case there is a potential for chronic exposure that could make somebody sick."
As they conduct sanitary inspections throughout dining facilities or gyms, they make sure people in those areas aren't going to make others sick or allow disease to spread through the population.
"When nothing happens, people don't see what's going on behind the scenes." Reid said. "Prevention never really stops."
Photo Gallery