Clarksville, TN – The Clarksville-Montgomery County Convention & Visitors Bureau (CVB) is engaging in an exciting new Group Tour program that enhances local tourism, while at the same time providing amazing entertainment options for local residents right here at home.
A series of group tours lasting for 4 days each are planned for Memorial Day, the 4th of July, and Labor Day; and are billed as "Heroes, Hometowns and Legends." With the final tour this year being a 3 day event planned for the Christmas season billed as "God, Country, Christmas."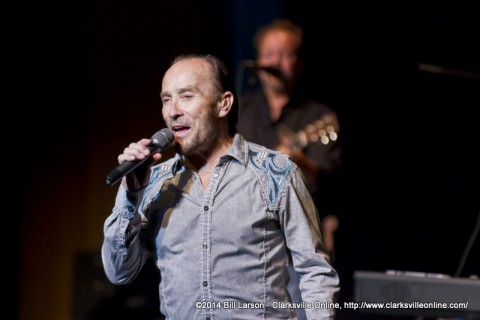 The first of the 4 day long events was held over the recent Memorial Day weekend, and brought the down-home music and humor of the Nashville-based Doyle & Debbie Show to Clarksville. A second concert event the next evening featured Lee Greenwood one of America's favorite patriots who played music from throughout his long career, including his signature song God Bless the USA. It was a great way to begin the long Memorial Day weekend!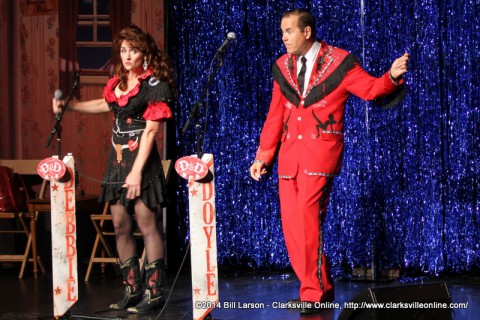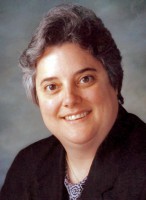 "The concerts were created for the group tours visiting Clarksville over Memorial Day weekend," said Theresa Harrington, the Executive Director of the Clarksville-Montgomery County Convention & Visitors Bureau. "They were able to enjoy the variety of attractions and historic sites throughout Montgomery County during the day. Evening entertainment included the Doyle & Debbie Show on Thursday, and Grammy award-winning Lee Greenwood on Friday."
She continued, "The CVB will be hosting three more large-scale group tour events this year that include our concert series. Each event brings multi-night stays to our hotels, and are projected to generate over $480,000 in Economic Impact."
The Convention & Visitors Bureau paints an appealing picture of our city to tour group operators.
It's in the friendly smiles of strangers. It's the at home feeling you get even when you're far from home. From our picturesque downtown to our rolling countryside, Clarksville welcomes you with open arms. Bringing your group to Clarksville means you are going to get a trip full of Southern hospitality, unique attractions and shopping, and memories that will last a lifetime. We don't just want you to have a good time while you visit, we want the experience to be something you write home about."

Tours in Clarksville mix the old and the new. The past and the present. One minute you may be baking biscuits, just like grandma used to and the next you will be sampling some of the finest wine in Tennessee. Our tours are filled with cultural and historical influences. Join us for a Civil War Ball with Ms. Lucy Smith or visit the Customs House Museum to peruse the latest pieces from today's most talented artists. The best part about a Clarksville Tour is you can make it your own. There are no strict itineraries to follow, no set schedules. This trip is made for relaxing and having fun…. just the way any vacation should be.
The Clarksville-Montgomery County Convention & Visitors Bureau staff provides assistance to tour operators covering pretty much everything to do with the events. They book the attractions, meals, and concerts, as well as providing assistance with establishing hotel accommodations for attendees. They also provide experienced guides for each group.
"In Clarksville, we have gotten very creative in our efforts to host tour groups," said Frances Manzitto, Group Sales Director for the Clarksville-Montgomery County Convention & Visitors Bureau. "We have given great thought to these 'concert events' and have chosen groups that we think will specifically appeal to the senior market. When we mix these great concerts with our Southern hospitality, delicious food and authentic attractions, we have what we believe is a fantastic package."
Although focused on senior groups, these tours offer something for people of all ages.
For the July 3rd-5th group tour, entertainers include: Hank Williams and the Honky Tonk Heroes (a Hank Williams tribute band) on Thursday, and Ronnie Milsap on Friday. Milsap was recently named an inductee into the Country Music Hall of Fame.
Tickets are on sale to the general public for both of these shows at the Clarksville Welcome Center (180 Holiday Drive), and the EDC Office (25 Jefferson Street, Third Floor). Hank Williams Tribute Concert will be $20, and Ronnie Milsap will be $35. Limited tickets are available and once sold out, none will be sold at the door. All active duty soldiers can save $5.00 per ticket by presenting a valid ID when picking up their tickets. You can also purchased as a two-day bundle for the Hank Williams and the Honky Tonk Heroes (a Hank Williams tribute band) and Ronnie Milsap for a discounted rate of $50.00. Tickets can be picked up the day of the shows at the will call window.
For the the December package "God, Country, Christmas" will feature Jason Crabb, Sandi Patty, Lee Greenwood and Michael W. Smith; however, tickets are not yet on sale for those shows. The Christmas tour also will enjoy a showing of a Christmas Carol at the Roxy regional Theatre, as well as a visit to Christmas on the Cumberland.
During the day the groups visit local attractions and businesses. The tour group operators have the ability to pick and choose the attractions they wish visit, or the sightseeing tours they want to attend, and customize their itinerary. Traditionally groups will visit Fort Campbell, Beachaven Winery, attractions in Historic Downtown Clarksville, Fort Defiance, Miss Lucille's, etc.
Upcoming events are planned for July 3rd-5th, August 28th-30th (Labor Day weekend), December 1st-3rd.
For tour operators looking to book these packages you can contact Frances Manzitto at the Clarksville-Montgomery County Convention & Visitors Bureau, call 1-800-530-2487 ext. 231,  or visit http://clarksvillecvb.com/visit/group-tours/
Photo Gallery
Doyle and Debbie
Lee Greenwood
Sample agenda
Day One – Arrive in Clarksville
The area once was Tobacco King, the second largest tobacco market in the United States, and home to the largest tobacco warehouse in the world. Guests will learn about Clarksville type 22 tobacco at a local tobacco farm.
The day wouldn't be complete without a tour and tasting at Beachaven winery. Beachaven is one of the largest wineries in the state of Tennessee.
Continue the day with dinner and a show. After a delicious meal, be delighted by a wonderful show full of music from yesteryear.
Day Two
Tour the U.S. Army post at Fort Campbell, home of the famed 101st Airborne Division's Screaming Eagles. Learn more about this storied division's history from World War II to Vietnam, Operation Desert Storm in Iraq, and Operation Enduring Freedom in Afghanistan. Guest will tour the Don F. Pratt Memorial Museum, which traces the history of the screaming Eagles, as well as enjoy a guided tour of the post.
Lunch will be served at a military dining facility, where attendees will get to eat lunch like a soldier.
The Civil War is next on the agenda with a visit to Fort Defiance, Clarksville's Civil War site. This wonderful attraction is settled on a bluff overlooking the confluence of the Cumberland and Red rivers, and is an important part of Clarksville Civil War history.
Next up is some free shopping time in Historic Downtown Clarksville followed by dinner at a local venue.
Day two is closed out with an intimate evening with Lee Greenwood, as he performs his from his decades of entertaining.
Day Three
After breakfast, the groups travel to the countryside to visit historic Collinsville. Located on 40 sprawling acres, the restored log pioneer settlement dates from 1830 to 1870. Guest will cure the 12th log structures, including a dogtrot house, blacksmith shop, loom house, barn and other outbuildings, and authentic houses.
Lunch will be served at Historic Collinsville.
Enjoy the afternoon at Loretta Lynn's Ranch in Hurricane Mills Tennessee. Tour the 14 room pre-Civil War mansion of the coal Miner's daughter, and living legend, Loretto Lynn. Take a glimpse into the personal life of the Lynn's, and see the original Crisco kitchen from the famous commercials. Tour the Coal Miner's Daughter Museum which depicts 50 years of history from Loretta Lynn. After the tours, stroll through the shops before sitting down to a great barbecue dinner.
To finish the day, you will have a wonderful experience, and reserved seats, at a concert by Loretta Lynn.
Day Four
Head for the small town of Dixon, Tennessee for a fantastic morning of music, food and blessings. Your host Rhonda Adams who has danced on the Grand Ole Opry since she was a child, has and provided some talented folks to come and bless you are some incredible bluegrass gospel music.
After brunch and entertainment, depart for home. It's been a great trip!