APSU Sports Information

Clarksville, TN – A group of Austin Peay State University baseball players will continue their development in summer leagues across the country.
Infielder Garrett Copeland will make the longest trek to play with the Anchorage Bucs of the Alaskan Summer League.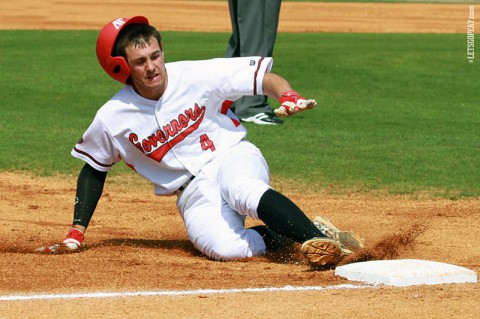 Infielder Logan Gray and utility man Ridge Smith will join the Mankato (Minn.) Moondogs of the Northwoods League.
That trio is among a group of 13 players competing in summer leagues, listed below.
Summer Leagues List
| Name | League | Team |
| --- | --- | --- |
| Garrett Copeland | Alaskan Summer League | Anchorage Bucs |
| Shane Lantigua | Cal Ripken League | Alexandria Aces |
| Levi Primasing | Cal Ripken League | Alexandria Aces |
| Logan Gray | Northwoods League | Mankato Moondogs |
| Ridge Smith | Northwoods League | Mankato Moondogs |
| Griffin Ganick | The Hamptons League | Montauk Mustangs |
| Wesley Purcell | The Hamptons League | Montauk Mustangs |
| Cayce Bredlau | The Prospect League | Terre Haute Rex |
| Mark Hendrick | The Prospect League | Danville Dans |
| Dre Gleason | The Valley League | Waynesboro Generals |
| Chase Hamilton | The Valley League | Waynesboro Generals |
| Jordan Harmon | The Valley League | Waynesboro Generals |
| Caleb Powell | The Valley League | Waynesboro Generals |