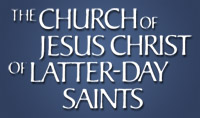 Hopkinsville, KY – The stirring music of The Cumberland Winds Concert Band will get the first annual American Dream Celebration into full swing as they perform their patriotic concert on Flag Day, Saturday, June 14th, 2014 at 6:00pm at 1118 Pin Oak Drive, Hopkinsville, KY.
The band is a well-known professional orchestra from Clarksville, TN, and performs regularly in the greater Montgomery County and Hopkinsville areas.
«Read the rest of this article»
Tennessee's new anti-bullying law for the workplace leads National efforts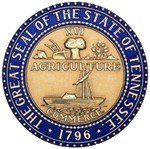 Nashville, TN – Tennessee Governor Bill Haslam joined State Representative Antonio Parkinson (D-Memphis) for a ceremonial bill signing of HB1981, the "Healthy Workplace Act".
The new law will require the Tennessee Advisory Commission on Intergovernmental Relations (TACIR) to create a model policy that state and local government employers can follow that will reduce instances of workplace bullying – which will both protect employees from harassment and protect employers from future litigation.
«Read the rest of this article»
Written by Kaye Jones
Clarksville City Councilwoman, Ward 11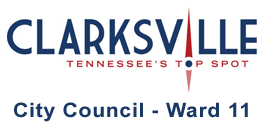 Clarksville, TN – I held my 39th Town Hall Meeting last night, since being elected to City Council. One of my campaign promises was to hold regular monthly meetings, and with one or two exceptions, I have done so.
It is important to me that people know that they can come and voice their opinion, give me info on things they need help with and tell me their ideas for how Clarksville can grow and be the best it can be.
«Read the rest of this article»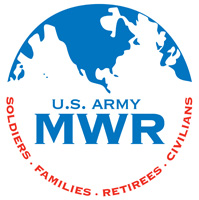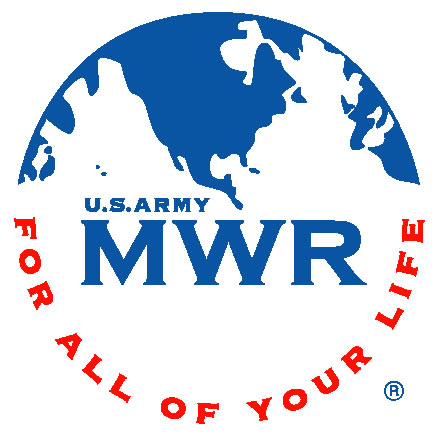 Fort Campbell, KY – Enjoy a horseback ride with for a Father's Day Trail Ride on June 15th at 10:00am at the Fort Campbell Riding Stables. After a two hour ride through the beautiful trails, enjoy a light brunch.
The cost is $55.00 per person and reservations can be made by calling or visiting the Fort Campbell Riding Stables office.
Because this is such a popular activity for Families to do with Dad – we have added an additional date. If June 15th fills up, we will also offer this ride on June 22nd. «Read the rest of this article»
Nashville Sounds Baseball
Nashville's Kevin Mattison Homers; Brad Mills Logs Quality Start in Loss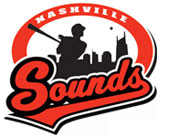 Nashville, TN – The Nashville Sounds could not overcome a few ill-timed mistakes and a solid start from Iowa Cubs pitcher Tsuyoshi Wada in a 4-2 loss Tuesday afternoon at Greer Stadium.
Trailing by three in the ninth, outfielder Kevin Mattison narrowed the deficit to 4-2 when he led off with a solo home run. The blast was his fifth of the season. Later in the inning, the Sounds brought the winning run to the plate following two-out singles from Jeff Bianchi and Hector Gomez, but Iowa reliever Blake Parker struck out Sean Halton to end the game.
«Read the rest of this article»

Clarksville, TN – On Monday, May 2nd 2014 at 1:12pm, Clarksville Police Officer L. Harris (1306) responded to a crash at US-41 (Fort Campbell Boulevard) and Park Lane.
A green 1995 Pontiac Firebird Firehawk Trans (not a green Chevrolet Camaro), driven by Jessica L. Estep, was traveling southbound in the continuous left turn lane on Fort Campbell Boulevard, when it merged into the left northbound travel lane.
«Read the rest of this article»


Clarksville, TN – Clarksville Parks and Recreation will be hosting the next Toddler Splash Pool Party on Wednesday, June 4th.
This monthly event for children ages 5-years-old and younger, takes place on the first Wednesday of every month from 10:00am to noon at the New Providence Pool, located at 166 Cunningham Lane thru August. «Read the rest of this article»

Clarksville, TN – The Clarksville Police Department conducted impaired driving checkpoint/saturation patrols on May 30th and 31st, which was partially funded by the Governor's Highway Safety Office.
During this time, there were 263 vehicles stopped and 236 individuals charged.
«Read the rest of this article»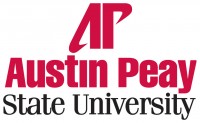 Clarksville, TN – Last September, several sane and reasonable Austin Peay State University students closed their eyes and intentionally ran through clouds of non-toxic colored starch.
When they emerged from the haze, their hair was green, their skin was blue and their clothes were covered in splotches of yellow. And, more importantly, almost all of them were smiling.
«Read the rest of this article»

Clarksville, TN – The Wilma Rudolph 5K-10K Road Race is being held Saturday, June 21st, 2014 Clarksville, TN and is presented by the Clarksville Running Club. The race will be held at Sango United Methodist Church.
The 9th Annual Wilma Rudolph 5k and 10k Road Race is a course that is on rolling hills and meanders through the streets and neighborhoods of the Sango community in Clarksville Tennessee. «Read the rest of this article»