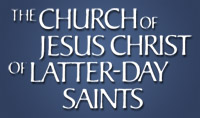 Hopkinsville, KY – The stirring music of The Cumberland Winds Concert Band will get the first annual American Dream Celebration into full swing as they perform their patriotic concert on Flag Day, Saturday, June 14th, 2014 at 6:00pm at 1118 Pin Oak Drive, Hopkinsville, KY.
The band is a well-known professional orchestra from Clarksville, TN, and performs regularly in the greater Montgomery County and Hopkinsville areas.
The concert will include a large selection of patriotic songs, including The National Anthem, God Bless America, Grand Old Flag, Stars and Stripes and many John Philip Sousa marches.
Information about the band may be found at www.cumberlandwinds.org .
Sponsored by The Church of Jesus Christ of Latter-day Saints, the event will focus on the protection and preservation of our American freedoms.  Following the concert, the Boy Scouts of America will present flags they have collected, that are no longer serviceable, to members of the American Legion for proper retirement.
The public is encouraged to bring torn, tattered, or worn flags to the celebration to be included in the presentation.
This is a free community event, open to the public, and enlightening and inspiring for the whole family. Hopkinsville and Clarksville residents and members of all surrounding communities are invited to attend this heart-warming celebration of American freedom.