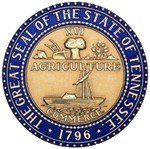 Nashville, TN – Tennessee State Representative Curtis Johnson (R-Clarksville) announced that the Tennessee Housing Development Agency (THDA) recently allocated $375,000 in HOME funding to the City of Adams to rehabilitate 16 owner-occupied homes owned by low to moderate-income residents who are either elderly or disabled.
The local grantee, or their designated program administrator, will provide additional information on how to apply for assistance.
«Read the rest of this article»
Nashville Sounds Baseball
Nashville's Hector Gomez Belts Two Homers in Loss; Leon Debuts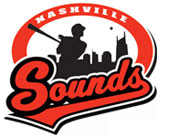 Nashville, TN – Despite a pair of home runs from Sounds shortstop Hector Gomez, the first-place Nashville Sounds (32-29) dropped their series opener against the Memphis Redbirds on Thursday night at AutoZone Park by a 7-4 final margin.
Trailing 3-0, Nashville leveled the game in the top of the fifth with a pair of two-out extra-base knocks, but Memphis followed with three runs of their own in the inning, which proved to be the difference.
«Read the rest of this article»


Clarksville, TN – The City of Clarksville Parks and Recreation Department invites citizens to take part, as waterparks, pools and other aquatic facilities across the world attempt to break the Guinness World Record of the World's Largest Swimming Lesson on Friday, June 20th at Beachaven, New Providence, Swan Lake and Smith pools at 10:00am.
«Read the rest of this article»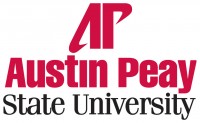 Clarksville, TN – Dr. Solie Fott, Austin Peay State University professor emeritus of music, considers himself to be just a fiddle player, but that's a bit of an understatement.
Throughout his sideline career as a Nashville sessions string player, he has performed with some of the top names in modern music history, including Patsy Cline, Elvis Presley, Johnny Cash, Bob Dylan, Roy Orbison, Kris Kristofferson and Eddie Arnold.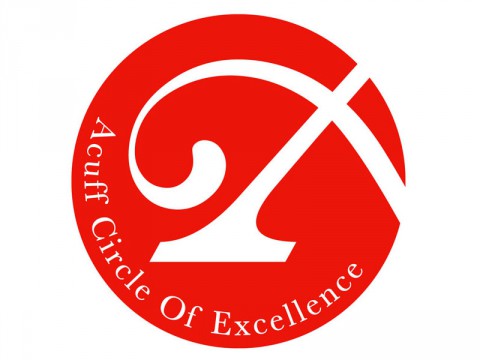 «Read the rest of this article»

Clarksville, TN – For the first time, the Customs House will feature a video installation in the Orgain Gallery, Serving Abroad…Through Their Eyes as part of the summer exhibit schedule.
Local photographer Greg Williamson will also showcase images of his time embedded with the troops.
«Read the rest of this article»

Clarksville, TN – The Clarksville Police Department is still actively searching for the suspect involved in the Attempted Bank Robbery on 128 North 2nd Street at Regions Bank on March 21st, 2014.
The robbery suspect held up a note to a bank employee stating, "Give me all the money." At no time did the suspect display a weapon.
«Read the rest of this article»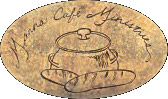 Clarksville, TN – Manna Café Ministries will conduct a Mobile Pantry on Friday, June 13th at Fellowship Church, 2201 Peacher's Mill Road, starting at 10:00am.
Please note that the location of this Pantry has been changed from a previously announced site. At this event, Manna Café will be giving away food to anyone in the community needing assistance with groceries.
«Read the rest of this article»
Paris Landing, Pickwick Landing and Tims Ford Recognized by Take Me Fishing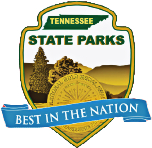 Nashville, TN – Paris Landing State Park, Pickwick Landing State Park and Tims Ford State Park were listed among the Top 100 Family Friendly Places to Boat and Fish in the U.S., according to Take Me Fishing, whose first Top 100 list was released this month. Park and recreation areas in 24 states were represented in the Top 100.
"We are thrilled to have three of our great Tennessee State Parks on the list of family-friendly boating and fishing destinations in the country," Deputy Commissioner Brock Hill said.
«Read the rest of this article»
Thursday, June 4th, 2014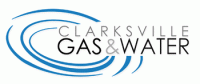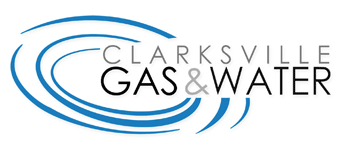 Clarksville, TN – Clarksville Gas and Water has turned off water service on Pollard Road from Dominion Drive to Dale Terrace to repair a fire hydrant hit by a motorist.
The outage will also affect Helton Drive, Cheatham Drive and Dominion Drive and area residents may experience low water pressure. «Read the rest of this article»


Clarksville, TN – In order to provide a fun experience for participants in the Tennessee Wildlife Resource Agency (TWRA) Youth Fishing Rodeo on Saturday, June 7th, 2014 we ask that the public refrain from using the pond at Liberty Park now through 2:00pm on June 9th, 2014.
«Read the rest of this article»