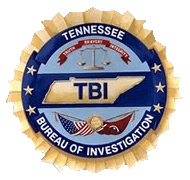 Nashville, TN – The Tennessee Bureau of Investigation has a new addition to the state's Top Ten Most Wanted list, Cashman Jamar Perkins of Chattanooga, TN.
Cashman Jamar Perkins is wanted by the Chattanooga Police Department and the Tennessee Bureau of Investigation for Criminal Homicide, Aggravated Domestic Assault and Unlawful Possession of a Weapon.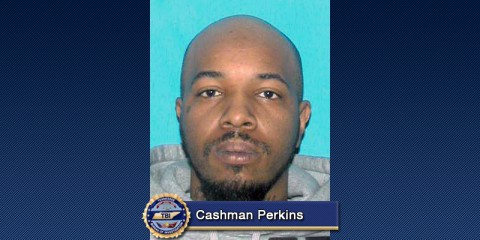 «Read the rest of this article»
Nashville Sounds Baseball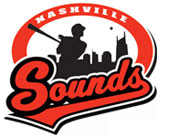 Nashville, TN – The Nashville Sounds walked off against the Reno Aces for the second straight night, recording a 2-1 triumph on Tuesday evening at Greer Stadium.
Jeremy Hermida provided the game-winner for the first-place Sounds (36-30), driving home Elian Herrera with a one-out single to center in the bottom of the ninth off Aces reliever Joe Paterson. Herrera got things started in the frame with a one-out infield single then hustled to third on Hunter Morris' single to right.
«Read the rest of this article»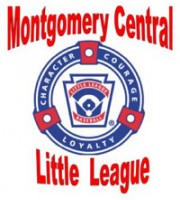 Cunningham, TN – The Northwest Little League Lil Diamonds visited the Montgomery Central Little League's Diamond Divas Saturday afternoon, June 7th. The game started at 1:00pm on the MCLL Peewee Field.
In the top of the 1st, Lil Diamonds' Breanna Moss gets on with a base hit to left center and advances to second on a single by Raquel Cervera. Jada Brooks drives the ball into right center, scoring Moss. Cervera was thrown out at second on the play. The Divas got the next batter out to end the inning.
«Read the rest of this article»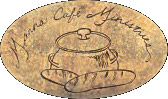 Clarksville, TN – Manna Café Ministries will conduct a Mobile Pantry on Friday, June 13th at Fellowship Church, 2201 Peachers Mill, starting at 10:00am.
At this event, Manna Café will be giving away food to anyone in the community needing assistance with groceries. A valid ID must be presented to receive a food box. «Read the rest of this article»
Business conferences are a great way to expand your professional network at refresh your perspective on your business. Deciding to attend and preparing for a business conference sometimes involves a bit of work, whether or not one frequently attends business events. This article will take a look at three of Middle Tennessee's major business events, and, ideally help you make a decision about which one is the best value for your admission ticket dollar.
Before we jump into a discussion of specific business events, let's consider why one should attend a business conference or convention or summit. After all, business events take time and cost money. You have to decide whether the benefits of attending an event are worth the cost.
«Read the rest of this article»

Clarksville, TN – On Saturday, June 21st, 2014 Attorney Dr. Merriel Bullock-Neal will be honored at the 5th Annual Unity Day Awards event which will take place at the Governors Square Mall, 2801 Wilma Rudolph Boulevard Clarksville, TN starting at 5:00pm.
The Unity Day Awards is a day set aside to unite the community and celebrate the accomplishments of those in leadership who serve and help make a difference. «Read the rest of this article»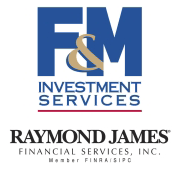 Clarksville, TN – The economic data were mixed. The ISM surveys were consistent with improving activity. The trade deficit was much wider than expected in April, suggesting that next exports will restrain 2Q14 GDP growth to some extent.
The May Employment Report was "boring," with nonfarm payroll up by 217,000 (vs. a median forecast of +215,000) and a net revision of -6,000 to March and April. The unemployment rate held steady at 6.3%. The trend in job growth has been relatively strong, but not so much that the Fed is going to take the punchbowl away anytime soon.
«Read the rest of this article»


Clarksville, TN – On Thursday, June 19th, 2014 the City of Clarksville Parks and Recreation Department will be offering a memorable evening for dad and daughter couples.
Dinner and dancing will take place at the Wilma Rudolph Event Center, 1190 Cumberland Drive, Clarksville, from 6:00pm to 9:00pm that evening. Each daughter will receive a corsage and a photographer will be on-site for photos.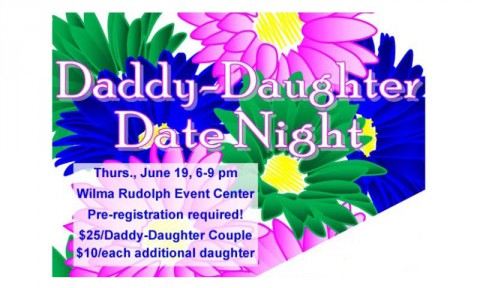 «Read the rest of this article»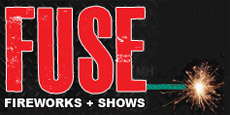 Clarksville, TN – The Lodge Sports Pub and Governor's Square Mall have teamed up with Fuse Fireworks & Shows to bring a free fireworks display to Clarksville on Saturday June 14th, 2014.
This will be the 6th year for June Boom Over Clarksville at The Lodge. "June Boom has become a Clarksville tradition, and we are excited to be able to provide such a unique event for the entire community to enjoy" says Frank Caldwell owner of The Lodge.
«Read the rest of this article»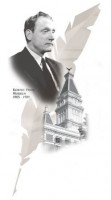 Clarksville, TN – What local freelance writer has published more than 3,000 magazine articles, is founder and host of the award-wining Wired2Fish Radio show that reaches 1.5 million listeners on about 300 radio stations throughout the country, is co-host of Ducks Unlimited on the Pursuit Channel, is Editor-at-Large for "Ducks Unlimited Magazine" and is a Senior Writer for "Bassmaster Magazine"?
The answer is Wade Bourne. Bourne was a featured speaker this year at the Tenth Annual Clarksville Writers' Conference. On Thursday, he spoke about "Making Extra Income as a Freelance Magazine Writer" and on Friday, his topic was "Business Practices of Freelance Magazine Writing."
For almost 40 years, he has supported his family and himself by doing what he loves the most—hunting, fishing, camping and enjoying the outdoors—and then writing and talking about his adventures.. He is a 2003 inductee into the Legends of the Outdoors Hall of Fame and a 2005 inductee into the National Fresh Water Fishing Hall of Fame.
«Read the rest of this article»