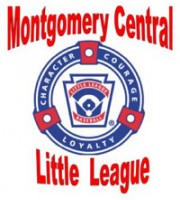 Cunningham, TN – The Northwest Little League Lil Diamonds visited the Montgomery Central Little League's Diamond Divas Saturday afternoon, June 7th. The game started at 1:00pm on the MCLL Peewee Field.
In the top of the 1st, Lil Diamonds' Breanna Moss gets on with a base hit to left center and advances to second on a single by Raquel Cervera. Jada Brooks drives the ball into right center, scoring Moss. Cervera was thrown out at second on the play. The Divas got the next batter out to end the inning.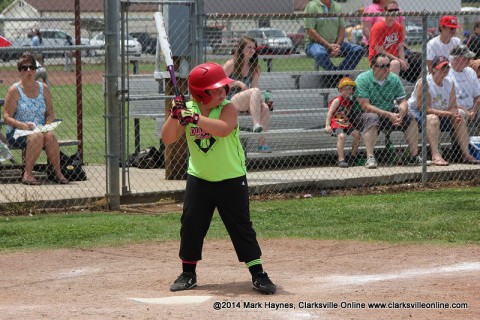 For the Divas, Mallory Ashby singles to left center in the bottom of the 1st. Audrey McCurdy gets an infield single putting runners and 1st and 2nd. Emma Lee Blackwell hits the ball to 2nd and is thrown out at 1st.
The Divas then got four consecutive hits from Zoey Harris, Avery Moore, Tiana Nelson, and Hannah Mallard to plate four runs before the Lil Diamonds got an out at 1st to end the inning.
The Lil Diamonds would score five more runs over the next 4 innings. The Diamond Divas would get two runs thanks to a home run to left center field by Zoey Harris.
In the bottom of the 5th, the game was tied 6-6 when the Divas broke out for five hits and five runs, thanks in part to another home run by Harris with two on.
Lil Diamonds's Halie Copper got things started at the top of the 6th with a single to short stop. Holley Cruz then cranked a triple to center field that scored Cooper. The Divas defensive stiffen, getting the next three batters out to end the game.
"The Lil Diamonds came out today and played really hard and tough. The Diamond Divas played really well. Zoey (Harris) crank the ball twice for us today. Tiana (Nelson) hit really well. We were really solid fielding the ball today and hit the ball well," stated Diamond Divas coach Crystal Harris. "We had a really good game today. Both teams did great."
For the Lil Diamonds, Brooks had three hits in the game. Moss, Cervera, Cooper, Cruz and Bella Wright each had two hits.
Harris was the star for the Diamond Divas with three hits that included two home runs. Moore also had three hits. Ashby, McCurdy, and Nelson had two hits each.
For more information about Northwest Little League, visit their website at www.eteamz.com/stokesfield
For more information about Montgomery Central Little League, visit their website at www.mcllonline.com
Box Score
| | | | | | | | | | |
| --- | --- | --- | --- | --- | --- | --- | --- | --- | --- |
| | 1 | 2 | 3 | 4 | 5 | 6 | R | H | E |
| Lil Diamonds | 1 | 1 | 1 | 3 | 0 | 1 | 7 | 14 | 0 |
| Diamond Divas | 4 | 0 | 2 | 0 | 5 | x | 11 | 15 | 0 |
Photo Gallery