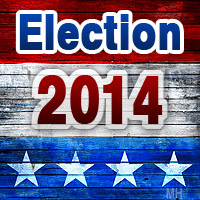 Clarksville, TN – As it is with most political elections, sooner or later a candidate tries to defeat an opponent by using the opponent's past to tarnish his/her credibility. Because I believe in putting all cards on the table and because I want the community to know who I am as a person, I would like to share with you how I became the person I am today.
Like most of us, I had to go through tough times, challenges, and deal with the consequences of poor decisions I made in the past. But I believe that God allowed these things to happen to help me become a better person and be able to help others that would cross my path in the future. So, having said that, here is my story: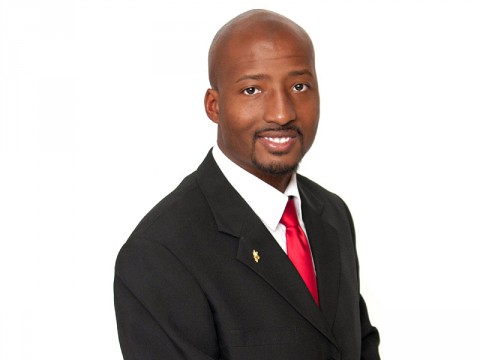 Jacksonville, NC – May 1st, 2004 Private First Class Richard Garrett was pulled over in a friends vehicle and arrested for possession with intent to distribute 7.3 ounces of marijuana while serving in the United States Marine Corps. On December 7th, 2004 he was sentenced to 2 years confinement.
For many individuals this type of headline seals their fate as a statistic that is destined to re-offend with their life continuing on a downward spiral. However, for me, this headline was the turning point of my story.
I was fortunate to have grown up with both parents. My father was a retired 1st Sgt, realtor, and Pastor and my mother was a reservist and teacher. God had given my father a vision of me preaching at a young age and instructed him to name me Jeremiah which is my middle name. As I grew older, I began to resent the calling that I had on my life and rebelled. Consequently, I became a troubled youth that made a lot of poor decisions.
After graduating high school in 2002, I joined the Marines in an attempt to start over, but the change in environment only helped temporarily because I never changed who I was on the inside. Gradually I began falling into the same negative behaviors until that fateful night of May 1st, 2004.
Several months into confinement while in solitary confinement, with my world crumbled around me as a hit rock bottom, I finally looked up to God who welcomed me back as His prodigal son. It was there in my darkest hours that He gave me the vision for LEAP which consisted of developing youth and providing housing to low income families.
In addition to my restored relationship with Christ, seeing the impact that my decisions had on my family who supported me through this time period made me realize that its not only the inmate that does the time, but also his family and loved ones because a piece of them is locked away.
I became determined that if I didn't care enough about myself to make positive decisions then I would let my family be the "Reason" that I didn't make negative ones. As my outlook and behavior changed in prison, fellow inmates took notice that I always provided a reason for not continuing on negative, destructive paths resulting in me being given the nickname "Reason".
Since my release in January of 2006, my civil/citizenship rights have been restored, I graduated with honors from Austin Peay State University with a Bachelors in Public Management, graduated Leadership Clarksville, obtained a real estate license, founded the LEAP Organization which has provided 3 units of housing to low income families and provided youth development services to over 650 participants.
I have also devoted a lot of my time to giving back to the Clarksville community through my active involvement in the Clarksville Rotary Club, Clarksville Area Ministerial Association, Chamber of Commerce, Clarksville Association of Realtors Public Relations & Charity Relations Committees, Clarksville Community Partners Group, and APSU Military Alumni Chapter.
Looking back over my life, I am remorseful for the poor decisions that I have made that have negatively impacted the communities in which I have lived and also poorly represented the proud heritage of the Marine Corps. I feel as though, I have paid my debt to society and have demonstrated through my commitment to investing time and resources into keeping youth and young adults from making the same mistakes that I have made.
My desire is to serves as an example that we are not defined by our mistakes and limited to being a statistic. There is a redemptive hope that with God and a commitment to personal development and giving back to the community that one can be esteemed as a productive contributing member of society.
Unfortunately, although I have shared my testimony on many occasions in churches, schools, community centers, and social media my opponent feels the need to threaten to expose my past. As I run for Ward 1 City Councilman, I want the community to know that I have nothing to hide. Having grown up in Ward 1 since 1992, many residents that know my family are well aware of my past.
For those that this is news to, my hope is that I would not be judged on only my past mistakes, but also by the lessons that I have applied since then to serve Clarksville.