159th Combat Aviation Brigade Public Affairs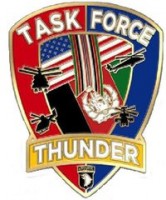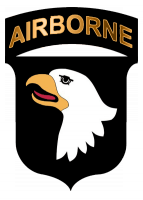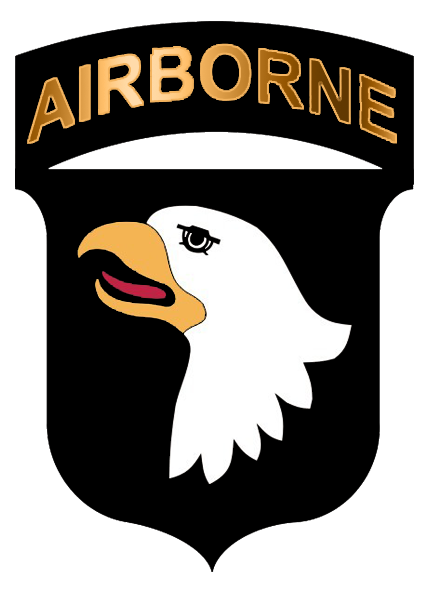 Afghanistan – Do you recall his brawny arms effortlessly lifting you off your itty bitty feet, from the soft earth, to what you thought were clouds when you were a toddler?
Or maybe, you remember hearing his voice, as he firmly, yet lovingly, gave you advice sometimes repeatedly, during your teenage years.
Whether you called him dad, stepdad, Papa or simply pa, you have to admit, father was your first hero.
On Father's Day, millions of Americans honor the fathers and father-figures in their lives by sending cards, showering dad with gifts or even making a surprise visit to show their appreciation for all those wonderful memories.
There are a select few who honor thy father every day, by following his footsteps and becoming a Soldier.
This Father's Day promises to be especially memorable for the Yoder family. Spc. Douglas C. Yoder and Capt. Douglas E. Yoder will celebrate this Father's Day in Afghanistan together. Capt. Yoder and his son, Spc. Yoder, currently serve in two of the United States Army's most storied divisions, the 101st Airborne Division (Air Assault) and the 82nd Airborne Division. Both Capt. and Spc.Yoder are currently deployed to Afghanistan. This is a journey that father and son will never forget and a Father's Day that Capt. Yoder will always remember.
Following a family tradition that extends at least two generations, Capt. Yoder explains he too followed in his father's and grandfather's footsteps. Capt. Yoder's father and grandfather served in the military participating in WWII, the Korean War and the Vietnam War.
By adding to the family legacy with 26 years of service, Capt. Yoder has a profound sense of pride and discipline that will remain with him for the rest of his life.
His experience includes serving as both an enlisted Soldier and an Officer, traveling the world of course and deploying five times in support of Operation Desert Shield/Desert Storm, Operation Iraqi Freedom, Operation Enduring Freedom and one operational tour in the Balkans. But, when Capt. Yoder speaks of the pride he feels knowing that his son chose to follow in his footsteps during a time of war, that honor seems to be unmatched.
On Father's Day there will be many Army families celebrating the men who are making sacrifices for their loved ones by serving overseas. We would like to celebrate the military fathers who are not only protecting this nation, but sacrificing so that their children may have the opportunity to follow in their footsteps or even blaze their own paths.
Capt. Yoder expressed the hope that this deployment will allow his son, Spc. Yoder, to have a better understanding of why dad was gone so many times when he was young. Remarkably, Spc. Yoder, expressed that he can now relate to his father and that his Army experience has allowed him to more fully understand and appreciate his father's sacrifice to his family.
Now that is quite a way to say, Happy Father's Day!