Nashville, TN – The Tennessee Wildlife Resources Agency will be participating in Operation Dry Water, June 27th-29th.
Operation Dry Water is a national weekend of Boating Under the Influence (BUI) education and enforcement directed toward reducing alcohol and drug-related accidents and fatalities.
Operation Dry Water is held on the weekend prior to the July 4th holiday to give BUI enforcement high visibility during the peak boating season.
«Read the rest of this article»
Wednesday, June 18th, 2014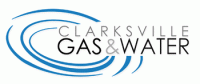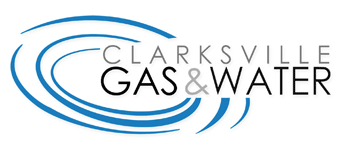 Clarksville, TN – Clarksville Gas and Water will close a section of Commerce Street at 8:00am Wednesday morning between South First Street and North Spring Street for water line maintenance. The road will be closed until approximately 10:00am.
Traffic will be detoured to South First Street and North Spring Street.


Clarksville, TN – Rally on the Cumberland is back for its second year and registration is underway!
The Clarksville Parks & Recreation Department will host the Canoe and Kayak Race on July 12th at Liberty Park, however participants must register by July 1st to participate.
«Read the rest of this article»

Fort Campbell, KY – Campbell Crossing, Lend Lease's privatized military housing community located on Fort Campbell, will host its annual Summer Carnival on Saturday, June 21st from 1:00 p.m.-4:00p.m. The free resident event will provide families the opportunity to meet their neighbors and enjoy an afternoon of fun activities for the entire family.
You do not want to miss this year's event! We will have carnival games, fortune tellers, stilt walkers, and face painting. You can even get your character portrait done by a professional artist! There will be music playing, great raffle prizes, and free food to enjoy throughout the afternoon. «Read the rest of this article»

Clarksville, TN – On June 6th 2014  the Alcohol Beverage Control Agents of the Clarksville Police Departments Special Operation Unit conducted operations targeting the unlawful sale of alcohol to minors.
A total of 16 establishments were checked with 14 found to be in compliance, while 2 were cited for selling alcohol to minors.
The 2 establishments were cited for the following: «Read the rest of this article»

Clarksville, TN – The Sacer & Savive Fashion Truck will be at Tilted Kilt Ladies Night this Wednesday, June 18th.
Regular Tilted Kilt Ladies Night every Wednesday features $1.00 drinks for the ladies from 5:00pm to close, and Karaoke with April beginning at 6:00pm.
Plus Hoppy Hour is from 3:00pm-7:00pm and 9:00pm to close with seven appetizers priced from just $2.00 to $5.00.
«Read the rest of this article»
By Amaani Lyle, American Forces Press Service

Washington , DC – Army Secretary John M. McHugh praised the fallen from the nation's wars during a commemoration of Arlington National Cemetery's 150th anniversary in the cemetery's amphitheater.
McHugh conveyed gratitude and historical context during the event, "Arlington at 150," which featured a musical performance by "The President's Own" U.S. Marine Band as well as participation from the U.S. Army "Old Guard" 3rd Infantry Regiment and historical vignettes depicting how conflicts have molded the nation.
«Read the rest of this article»


Clarksville, Tn – Clarksville Parks & Recreation & Gateway Realty/A+ Property Management is excited to host Fun with Fido, a new event series to promote an active lifestyle for you and your four-legged family member.
«Read the rest of this article»
Clarksville, TN – Meghan Gattignolo, a German minor at Austin Peay State University, has been selected to receive the Clarksville Edelweiss Club Scholarship for 2014-15.
Gattignolo was honored during an awards ceremony at the Edelweiss Clubhouse on June 11, and she received a check from Debbie Whitaker, president of the Clarksville Edelweiss Club.
«Read the rest of this article»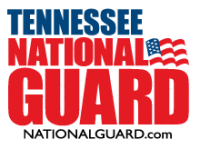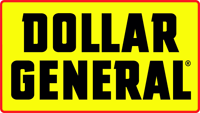 Goodlettsville, TN –  For almost 20 years, the Tennessee National Guard's Child and Youth Program has hosted a Youth Development Week for military-connected children of Tennessee. This year, the Child and Youth Program will host over 200 campers from across the state on Boxwell Reservation in Lebanon, Tenn.
Paige Major, Child and Youth Program coordinator, explains the impact this camp makes on Tennessee's military kids.
«Read the rest of this article»