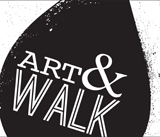 Clarksville, TN – Produced by The Downtown Clarksville Association, First Thursday Art Walk is a free, self-guided tour spanning a 5-block radius that combines visual art, live music, engaging events and more in the heart of Downtown Clarksville.
With 10+ venues, bars and businesses participating each month, the First Thursday Art Walk in Clarksville is the ultimate opportunity to savor and support local creative talent.
«Read the rest of this article»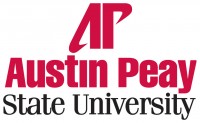 Clarksville, TN – In a tributary of Tennessee's Duck River, there lives a small fish that seems to have mastered the art of seduction. Because the females of the species prefer strong fathers, males use small yellow knobs on their fins that look like eggs to lure potential mates.
"It will fool the female into thinking he has more eggs than he really does, and she'll spawn with him," Zac Wolf, an Austin Peay State University graduate student, said. "It's been shown that females prefer larger nests, or at least males with larger nests."
«Read the rest of this article»

Clarksville, TN – On Monday, June 30th, 2014 Clarksville Police Officers responded to Aldi on Fort Campbell Boulevard, due to a Robbery in progress.
The suspect fled on foot before Officers arrived on scene.
The Clarksville Police Department has released the photo below of the suspect.
«Read the rest of this article»
Washington, D.C. – General Motors LLC (GM) is recalling all 2010-2014 Chevrolet Camaro vehicles manufactured December 3rd, 2008 to May 23rd, 2014.
In the affected vehicles, the driver may accidentally hit the ignition key with their knee, unintentionally knocking the key out of the run position, turning off the engine.
«Read the rest of this article»
Written by Alan Buis
NASA's Jet Propulsion Laboratory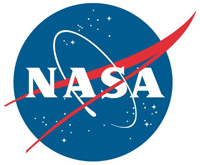 Pasadena, CA – NASA's Orbiting Carbon Observatory-2 (OCO-2) mission is scheduled to launch from Vandenberg Air Force Base in central California tomorrow, July 1st, at 2:56am PDT (6:56am CDT).
OCO-2 — the first dedicated NASA mission to monitor atmospheric carbon dioxide on global scales — has only a 30-second launch window each day. The launch window is short because the spacecraft needs to be precisely aligned within a series of Earth-observing satellites known as the "A-Train."
«Read the rest of this article»

Nashville, TN – The Tennessee Neonatal Abstinence Syndrome Subcabinet is providing useful information to health care providers and patients about recent changes to state laws and rules related to babies that are born dependent on drugs.
Neonatal Abstinence Syndrome, or NAS, occurs when a baby receives certain drugs, primarily narcotics, through the umbilical cord and is abruptly cut off from that supply at birth and then experiences a variety of withdrawal symptoms. «Read the rest of this article»