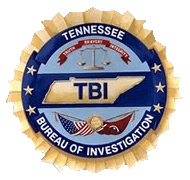 Nashville, TN – The Tennessee Bureau of Investigation (TBI) has obtained indictments for two Georgia men, accused of statutory rape in an ongoing TBI human trafficking investigation.
On August 1st, 2012, and at the request of 15th District Attorney General Tommy Thompson, TBI Special Agents began investigating a sex trafficking case involving a minor female victim.
«Read the rest of this article»

Clarksville, TN – The Aldi on Fort Campbell Boulevard was robbed on June 30th, 2014. Clarksville Police Detective Thomas Tranberg secured a warrant for 40 year old Michael Stinson for Aggravated Robbery. He might be headed toward Florida, but if he is still in Clarksville he will be in the Volvo (TN tag L0188P).
Again, if anyone has any information about Michael Stinson and his whereabouts, please call Detective Tranberg at 931.648.0656 Ext. 5482 or the Crime Stoppers TIPS Hotline at 931.645.TIPS (8477).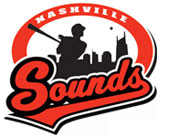 Nashville, TN –  The Nashville Sounds suffered a 7-5 loss to the cross-state rival Memphis Redbirds in front of a season-high crowd of 10,251 fans on Thursday evening at Greer Stadium.
The series finale defeat snapped the first-place Sounds' season-best six-game winning streak. Nashville (46-42) finished its homestand with a 6-2 record.
Memphis jumped out a 2-0 lead in the top of the first inning against Sounds starter Taylor Jungmann. The right-hander walked the bases loaded with two outs before giving up a two-run single to center by Pete Kozma.
«Read the rest of this article»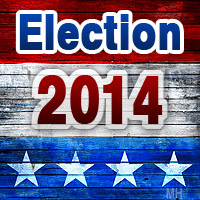 Clarksville, TN – The location of a future performing arts center in Clarksville has been heavily debated in recent months. The consulting firm hired to study the potential locations and make recommendations, Arts Consulting Group, has released the second phase of their multi-phase study and has recommended the current site of Roxy Regional Theater as a new performing arts center.
Their recommendation mirrors Bill Summers' vision for the redevelopment of downtown Clarksville – a redevelopment concept that is anchored by a performing arts center located downtown.
«Read the rest of this article»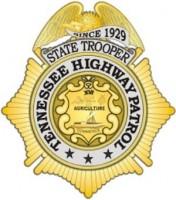 Nashville, TN – The Tennessee Highway Patrol (THP) will conduct a high-visibility enforcement campaign during this year's Fourth of July holiday period, beginning at 12:01am on Thursday, July 3rd and ending at midnight on Sunday, July 6th.
State troopers will utilize a variety of traffic safety tools, such as driver's license, sobriety and seat belt checkpoints, saturation patrols, and "No Refusal" enforcement, in an effort to reduce serious injury and fatal crashes on Tennessee roadways.
«Read the rest of this article»
Pitchers to Represent Sounds, Pacific Coast League in Triple-A All-Star Game on July 16th in Durham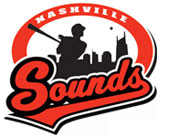 Nashville, TN – Starting pitcher Jimmy Nelson and reliever Donovan Hand have been named to the Pacific Coast League All-Star team and will represent the Sounds on the 30-man squad that takes on the International League stars in the Triple-A All-Star Game on Wednesday, July 16th at Durham Bulls Athletic Park in Durham, North Carolina.
Nelson was the top vote-getter among PCL players and will serve as the league's starting pitcher in the 6:00pm CT contest. Hand was selected as a reserve by the PCL office.
«Read the rest of this article»

Clarksville, TN – With the summer heat in full gear, the Clarksville Police Department is reminding citizens not to  leave children and pets in unattended vehicles that are not running. It takes a matter of minutes for the inside of a car to heat up and become deadly for a child or animal.
According to a 2012 article by Melissa Crumish, from the DMV, "since 1998, 529 children have died in the United States from hyperthermia (heat stroke) after being left inside unattended vehicles."1
«Read the rest of this article»
Clarksville, TN – Clarksville Mayor Kim McMillan is reminding everyone that the City of Clarksville offices will be closed on Friday, July 4th, 2014 in observance of Independence Day.
"We are going to have a terrific celebration at Liberty Park and I hope everyone will join us," said Mayor McMillan. "Wherever you are celebrating, have a wonderful and safe holiday."
City offices will re-open on Monday, July 7th, 2014 for regularly scheduled hours.
APSU Sports Information Office

Coral Springs, FL – Three Austin Peay State University women's golfers, graduated senior Rachel Deaton, rising senior Meghan Mueller and rising junior Jessica Cathey, have been named to the Women's Golf Coaches Association (WGCA) All-American Scholars list.
«Read the rest of this article»
Thursday, July 3rd, 2014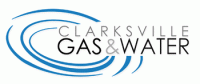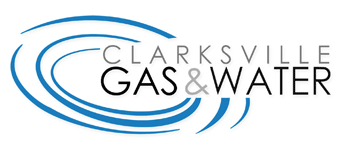 Clarksville, TN – Clarksville Gas and Water has turned off water service in the Peartree Drive subdivision and on a section of Georgetown Road to repair a water main leak. The work is anticipated to be finished by approximately 12:00pm.
The road is open to traffic.