Clarksville, TN – With the July 4th holiday behind us, and the hottest days of summer still to come, the calendar counts down to less than a month before Austin Peay fall sports start to report to begin their 2014 seasons.
Football, soccer, volleyball and cross country begin their respective regular seasons in August, with the men's and women's golf and tennis teams also having fall schedules in their respective non-traditional seasons.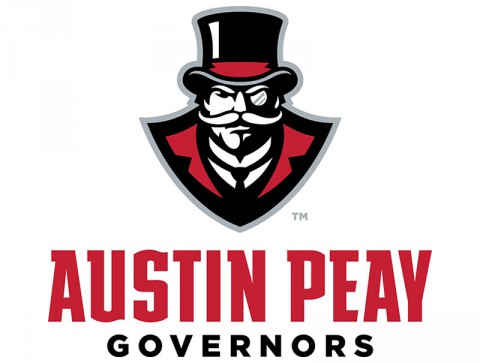 In fact, the soccer team is just five weeks away from its first exhibition match at Indiana State University on August 1th.
Later in the month football, volleyball and cross country kickoff, but the real date that most Governors fans are looking forward to more than most is the September 13th home opener for football versus the University of Tennessee at Chattanooga in the new Governors Stadium.
For Austin Peay fans that haven't come by the stadium in a while you would be surprised in the progress made in the new facility, but there is still a lot of work to be done before the home opener, so it will be interesting to see the final touches come together – including the new playing surface and track.
So the next 75 to 80 days will be interesting to say the least for Austin Peay football fans and head football coach Kirby Cannon, as they get ready to settle into their new home field.
But although the arrival of the athletes and the new stadium is still a few weeks away, the athletic department hasn't been taking it easy over the so-called summer break.
There are still summer camps going on for several of the sports and men's and women's basketball are looking for an assistant coach.
The ticket office and Governors Club continues to work on selling season tickets in the new football stadium and the compliance department is working to make sure all incoming student-athletics are approved by the NCAA.
The sports medicine department continues to re-hab any injuries suffered by athletes last year, as well as getting ready for physicals for all athletes for this school year.
For academic services summer school is still underway and several student-athletes are enrolled in classes, so monitoring their progress while getting ready for the incoming students continues.
The athletics promotions department continues its planning to see the Govs fans have great experiences at Austin Peay events.
The sports information department launched a new athletic department web site, along with putting together media guides for the fall sports along with making sure everything else is ready for the media and fans as seasons start.
And all of this is just some of what the athletics department, its staff and coaches continue to do as the days of summer countdown to fall and a new school year.