Initial detox segment demystifies process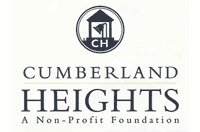 Nashville, TN – Nationally recognized alcohol and drug treatment center Cumberland Heights launched today its new, YouTube series designed to speak candidly to people struggling with addiction and those who care about them. The casually shot, rough-cut videos effectively capture the emotions and challenges of addicts, while providing straightforward, honest information from treatment professionals and alumni about the process and what to expect. The initial segment, which will go up on Cumberland Heights' YouTube channel on July 8, demystifies detox and will hopefully alleviate some addicts' concerns about the process, often considered to be one of the hardest hurdles for those seeking treatment.
«Read the rest of this article»
Nashville Sounds Baseball
Nashville's Hector Gomez and Pete Orr Go Deep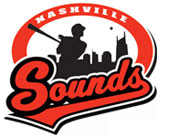 Memphis, TN – The Nashville Sounds (49-44) got off to a slow start Tuesday night at AutoZone Park, but mounted a late-inning comeback to win 4-2 over the cross-state rival Memphis Redbirds.
After being held without a hit through the game's first six innings and trailing by two, Nashville's bats awoke from their slumber and the Sounds plated three runs in the 7th to take a lead they would never surrender.
«Read the rest of this article»

Clarksville, TN – On June 30th, 2014, the Aldi on Fort Campbell Boulevard was robbed. Clarksville Police Detective Thomas Tranberg secured a warrant for 40 year old Michael Stinson for Aggravated Robbery. He was thought to be headed toward Florida, in a Volvo.
Stinson was arrested Sunday, July 6th, in Santa Rosa Beach, FL. There is no further information at this time.


Clarksville, TN – The City of Clarksville's Parks and Recreation Department introduced Liberty Live!, a new, outdoor concert series in June.
The series will continue its season with a performance by Tina Brown on Saturday, July 19th, at the Liberty Park Amphitheater, 1188 Cumberland Drive, Clarksville. Concerts begin at 6:00pm and continue until 9:00pm.
«Read the rest of this article»
APSU Sports Information Office

Clarksville, TN – Austin Peay State University's 12 professional baseball players have largely enjoyed a successful 2014 campaign with their respective clubs.
As the season nears its midpoint, three Govs alumni have been named to their All-Star teams at the minor league level.
«Read the rest of this article»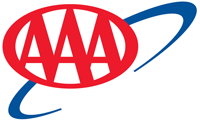 Tampa, FL – The United States surpassed Saudi Arabia and Russia to become the world's biggest oil producer this year.
According to a report from the Bank of America Corp., the U.S. is projected to remain the top producer of 2014 because domestic output is forecast to increase and production growth outside the U.S. has been lower than anticipated. «Read the rest of this article»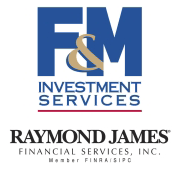 Clarksville, TN – The June Employment Report was stronger than expected. Nonfarm payrolls rose by 288,000 (median forecast: +215,000), with widespread gains across sectors (April and May were revised a net 29,000 higher).
The unemployment fell to 6.1% (from 6.3%), although the employment/population ratio edged up only slightly (to 59.0%, vs. 58.9% in May and 58.7% a year ago – still suggesting plenty of slack in the labor market). Average hourly earnings rose 0.2% in June, up 2.0% y/y (the CPI rose 2.1% over the 12 months ending in May).
«Read the rest of this article»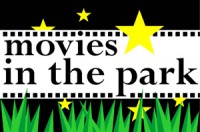 Clarksville, TN – Movies in the Park, the City's free, outdoor movie series, continues Saturday, July 12th, 2014 at Heritage Park, 1241 Peachers Mill Road, Clarksville. 'Monsters University,' rated G, and brought to you by Altra Federal Credit Union, will be shown at approximately 8:30pm (dependent on sunset).
Monsters University is about Mike, a young monster who dreams of being scary when he grows up. When he grows up, Mike enrolls at Monsters University as a first year scare major. There, he meets Sulley, someone he's not exactly friends with.
«Read the rest of this article»
Austin Peay State University Sports Information

Clarksville, TN – It will be a mixture of some familiar tournaments and different ones greeting a much younger Austin Peay State University men's golf team this fall.
The Govs, who lost four-year starters Marco Iten and Anthony Bradley along with four-season contributor Trey Tarpley among others, potentially could feature an extremely young lineup, although rising senior Tucker Wallace and juniors Chris Baker and Austin Kramer will offer much experience.
«Read the rest of this article»

Montgomery County, TN – Montgomery County Sheriff Deputies followed a trail of footprints from a burglarized business late last night to a juvenile who allegedly took beer from the business, and to the man who was holding the items for him.
Deputies Jason McClung and Casey Bohn responded to a business on Clubhouse Lane where an alarm was activated and found that the business had been broken into and numerous bottles of beer had been taken.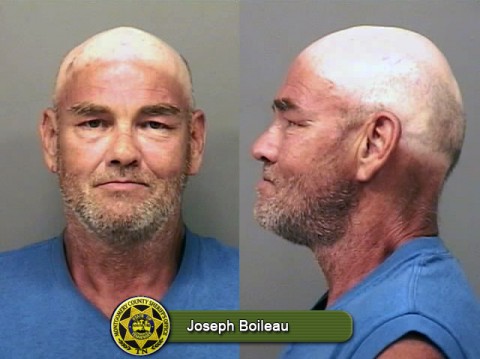 «Read the rest of this article»