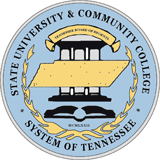 Nashville, TN – The Tennessee Board of Regents (TBR) will hold a called meeting Tuesday, July 15th, 2014, beginning at 3:15pm CDT.
The meeting will provide a roll-call vote to adopt rule changes already affirmed by the Board at its June 20th quarterly meeting through a voice vote.
The rule changes implement two new state laws that will impact students enrolling in college this fall.
The first (2014 Public Act 745) provides in-state classification for students who are U.S. citizens, have graduated from high school in Tennessee and have lived in the state for at least a year before enrolling.
The second (2014 Public Act 612) allows veterans to pay in-state tuition at Tennessee colleges and universities.
The meeting is open to the public and the press as listeners. Those wishing dial-in information for the call should contact Monica Greppin-Watts at monica.greppin-watts@tbr.edu or 615.366.4417 before 4:30pm July 14th.
Anyone with a disability who wishes to participate should use the same contact to request services needed to facilitate attendance. Contact may be made in person, by writing, by e-mail, by telephone or otherwise and should be received no later than noon July 14th.
The Tennessee Board of Regents is among the nation's largest higher education systems, governing 46 post-secondary educational institutions. The TBR system includes six universities, 13 two-year colleges and 27 colleges of applied technology, providing programs across the state to more than 200,000 students.